Lok Sabha to become paperless from next session
Lok Sabha Speaker has announced that the Lower House will become paperless from the next session.
This move will save crores of rupees to the exchequer.
West Bengal launches awareness campaign 'Save Green, Stay Clean'
The West Bengal Government has launched an awareness campaign named 'Save Green, Stay Clean' for preserving the greenery and keeping the environment clean.
The campaign launched by the State Chief Minister Mamata Banerjee in Kolkata.
The State Government will distribute more than 1 lakh saplings throughout the state for spreading of greenery.
CM of West Bengal- Mamta Banerjee
Governor- Jagdeep Dhankhar
Maharashtra to be the 1st State to adopt Digital fingerprint and iris scanning system
Maharashtra became first state in the country to adopt an Automated Multi-modal Biometric Identification System (AMBIS) to help police investigations. This system will soon be replicated by police forces of other states in the country.

CM of Maharashtra- Devendra Fadnavis.
Governor of Maharashtra- CH Vidyasagar Rao.
Capital of Maharashtra- Mumbai.
Supreme Court to Get 3 Serving Women Judges For 1st Time
The Supreme Court will have three serving women judges for the first time, after the Centre cleared the elevation of Madras High Court Chief Justice Indira Banerjee.
Justice Banerjee is the eighth woman judge in the Supreme Court since Independence.
The other two judges are R Banumathi, appointed in August 2014, and Indu Malhotra, appointed in April 2018.
Art – 370 and Art -35-A revoked from J&K by GOI
A series of historical decisions which includes the scrapping of Article 370 & Art-35-A and the introduction of "J&K Reorganisation Bill 2019" were during the session of Rajya Sabha.
Article 370 was providing special autonomous status to the Indian state "Jammu & Kashmir" which will be no longer applicable from 5th August 2019.
President Ram Nath Kovind gave assent to legislation for bifurcation of Jammu and Kashmir, and two Union Territories, Jammu and Kashmir and Ladakh will come into existence on October 31.
Lewis Hamilton wins Hungarian Grand Prix
Formula One Mercedes driver Lewis Hamilton hunted down Max Verstappen to win the Hungarian Grand Prix for a record-extending seventh time and surge 62 points clear in the championship standings
ISRO sets up SSAM in Bengaluru
Indian Space Research Organisation (ISRO) laid foundation stone for Space Situational Awareness Control Centre in Bengaluru, Karnataka to protect Indian satellites from space debris. The control centre would facilitate the intensified activities foreseen for SSAM, in view of increasing debris population and operational space assets.
Headquarter of ISRO- Bengaluru
 Established in- 15 Aug 1969.
World's 1st Thermal Battery Plant Inaugurated in Andhra Pradesh
Andhra Pradesh Chief Minister N Chandrababu Naidu inaugurated the world's first thermal battery plant in
Manufactured by Bharat Energy Storage Technology Pvt. Ltd (BEST) uses new technology that will help the state reduce its carbon footprint by nullifying its dependence on factors such as weather.
Governor- ESL Narasimhan.
Rajya Sabha passes Consumer Protection Bill
TheRajya Sabha has passed the Consumer Protection Bill, 2019. The bill will lead to setting up of a Central Consumer Protection Authority to promote, protect and enforce the rights of consumers as a class.
The Bill seeks to strengthen the rights of consumers and provides a mechanism for redressal of complaints regarding defects in goods and deficiency in services. The bill will replace the Consumer Protection Act, 1986.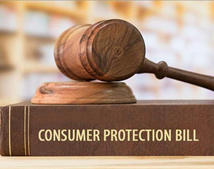 'One Nation, One Ration Card' to be rolled out in India by June 1, 2020
The government has launched inter-state portability of ration cards between Telangana-Andhra Pradesh and Maharashtra-Gujarat as a pilot project to implement 'One Nation, One Ration Card' across the country by June 1, 2020.
This means that beneficiaries living in Telangana and Andhra Pradesh can buy their quota of ration from the Public Distribution System (PDS), also called ration shops, in either of the states.
Union Minister of Consumer Affairs, Food & Public Distribution: Ram Vilas Paswan.
President hosts 'At Home' reception for Freedom Fighters
The President of India, Shri Ram Nath Kovind, hosted an 'At Home' reception for freedom fighters.
The reception was hosted on the occasion of the 77th anniversary of Quit India Day (August 9) at Rashtrapati Bhavan. On the occasion, the President honoured and felicitated 78 freedom fighters from across the country.
Environment minister Prakash Javadekar launches website for COP14
Union Environment minister Prakash Javadekar launched a website 'unccdcop14india.gov.in, which contains all the information related to
The 14th Session of the Conference of the Parties to the United Nations Convention to Combat Desertification (COP14), will take place on 2-13 September 2019 at the India Expo Centre & Mart, Greater Noida, Delhi NCR, India.
Aim is to Reversing land degradation and its outcomes while accelerating positive achievements for people and for ecosystems with a view to deliver on Sustainable Development Goals.
Centre launches Swachh Nagar app for waste collection
Swachh Nagar app was launched by the Union Housing and Urban Affairs Ministry.
An app that will allow users to have waste — solid, wet or construction and demolition (C&D) — collected by their urban local bodies.
The Minister also launched the Water+ protocol for cities. A city could be given the tag of Water+ if it ensures 100% treatment of wastewater and 10% use of treated wastewater, among other things.
Minister of State (Independent Charge) of the Ministry of Housing and Urban Affairs: Hardeep Singh Puri.
Odisha approves conservation plan of lakes "Chilika and Ansupa"
The State Government of Odisha approved 'Integrated Management Plan of Chilika and Ansupa Lake' for conservation of ecology and promotion of sustainable livelihood of fishermen living around the two wetlands.
The Chilika Lake is India's largest brackish water lagoon and Ansupa is the Odisha's largest freshwater lake.
The 5-year management plan of lakes is intended at strengthening livelihood of thousands of fishermen relying on the two water-bodies at an estimated investment of Rs 180 crore.
PV Sindhu becomes first Indian to win World Championships gold
V. Sindhu became the first Indian to win a Badminton World Championships gold by beating Nozomi Okuhara of Japan in a lop-sided final.
Sindhu defeated her Japanese opponent Nozomi Okuhara to 21-7, 21-7.
Feroz Shah Kotla Stadium to be renamed as Arun Jaitley Stadium
The Delhi and District Cricket Association (DDCA) decided to rechristen Feroz Shah Kotla Stadium as Arun Jaitley Stadium in the memory of its former President who passes away.
Jaitley was the president of DDCA from 1999 to 2013. The renaming of the stadium will take place in September.
Tamil Nadu's Dindigul locks and Kandangi sarees get GI tag
Two well-known products from Tamil Nadu — Dindigul lock and Kandangi saree — have been given the Geographical Indication (GI) tag by The Geographical Indications Registry in Chennai.
The Dindigul locks are known throughout the world for their superior quality and durability, so much so that even the city is called Lock City.
The Kandangi sarees are manufactured in the entire Karaikudi taluk in Sivaganga district.
Make Notes