RBI Policy Review
Loan growth has been slowing sharply.
Between March end and November 8, loans to companies and individuals have increased by just 43% to Rs 97.67 lakh crore.
Bloomberg Liquidity Index: As on November 29, the banking liquidity surplus stood at Rs 2.5 lakh crore.
RBI may cut the repo rate by about 25 basis points to 4.9%.

Transmission has been slow
But it is the slow credit that is stalling the economy.
Loan growth measured year-on-year, is at a two-year low.
RBI formed on April 1, 1935
RBI 25th Governor: Shaktikant Das;
Headquarters: Mumbai;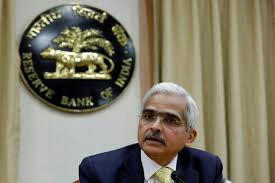 Small Savings Schemes
Last few years trend: Deposits in small savings schemes have been growing much faster than bank deposits.
Analysts: reductions in bank deposit rates
According to a recent Citi report: Banks paid 6.25-7.25% for one-year term deposits in November 2019
Small savings schemes offered up to 8.6% in the same month.
Relaxation In Fiscal Deficit Target To 4%
States suggested Finance Minister Nirmala Sitharaman to go for fiscal expansion and relax the deficit target to 4 percent of the gross domestic product (GDP).
The finance minister in her July Budget reduced the fiscal deficit target for 2019-20 to 3.3 percent from 3.4 percent earlier.
Walmart Launches Credit Card In Partnership With HDFC Bank
Walmart India, the wholly-owned subsidiary of Walmart Inc., has partnered with HDFC Bank to launch a co-branded credit card exclusively for members of its Best Price Modern Wholesale "B2B Cash & Carry" stores, the company said in a statement.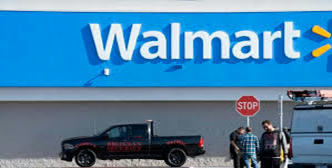 Walmart
Founded: July 2, 1962.
Founder: Sam Walton
Headquarters:   Bentonville, Arkansas, U.S.
RBI Launches New PPI For Small Digital Transactions
The Reserve Bank of India (RBI) introduced a new type of semi-closed prepaid payment instrument (PPI), which can be used only for purchase of goods and services up to a limit of Rs 10,000. Money will be loaded or reloaded in the new PPI only from a bank account for making digital payments such as bill payments, merchant payments, etc.
RBI 25th Governor: Shaktikant Das;
Headquarters: Mumbai;
Founded: 1 April 1935, Kolkata.
HDFC Bank Crosses $100 Billion Market Capitalisation
The share price of HDFC Bank Ltd hit a fresh all-time high of Rs 1,305.50during trading session to cross $100 billion market capitalisation..
HDFC Bank stock has risen 82% in one week, 2% in one month and 22% year-to-date.
Managing Director of HDFC Bank: Aditya Puri;
Headquarters: Mumbai, Maharashtra.
RBI Waives NEFT, RTGS Transfer Charges For Savings Account Holder
The Reserve Bank of India (RBI) has instructed banks to make all online payments done through National Electronic Funds Transfer (NEFT) and Real-time gross settlement (RTGS) free of cost for savings account holders.
Some banks have already made it free and some bank has been asked to do so. It will come to effect from 1 January 2020. The move is to boost digital retail payments in the country.
RBI 25th Governor: Shaktikant Das,
 Headquarters: Mumbai,
 Founded: 1 April 1935, Kolkata.
Make Notes