Global CEO
Sundar Pichai, CEO of Google, was appointed CEO of parent company Alphabet.
Satya Nadella: Microsoft (world's 2nd most valuable company)
Sundar Pichai: Alphabet (world's 3rd most valuable company)
Pichai's new role will also be a testing one, with Google's many commercial and data practices under scrutiny in multiple geographies and with recent controversies over proposed entry to China yet to die down.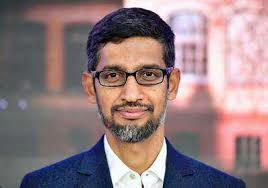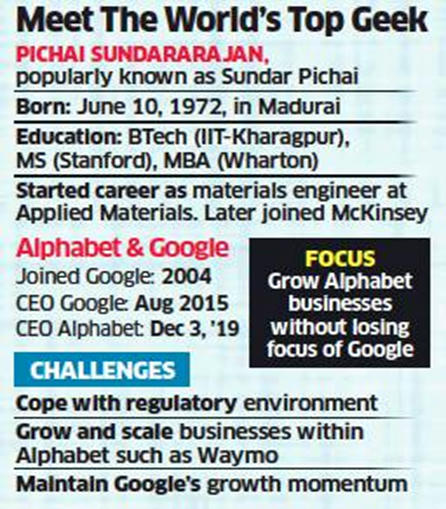 Former PM AbdelmadjidTebboune Elected As The President Of Algeria
Tebboune – who also served as housing minister under Abdelaziz Bouteflika – the former president forced to step down in April following mass protests.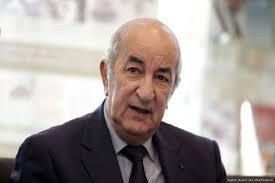 Algeria Capital: Algiers
Algeria Prime Minister: NoureddineBedouia.
Algeria Currency: Dinar.
China Digital Currency
China plans to launch its own digital currency.
Aim: to stay ahead of the global competition
China's central bank – the People's Bank of China (PBC) – has stepped up efforts to roll out its Digital Currency Electronic Payment (DCEP).
By launching a digital currency earlier than other countries, the PBC will be able to set rules related to currency's cross-border clearing and payment system.
In 2020, digital currency competition will heat up not only among central banks and governments but also multi-nationals like Facebook and large cross-border financial institutions.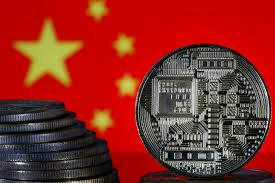 China
Currency: Renminbi
Vice President: Wang Qishan
Party General Secretary and President: Xi Jinping
Trump Approves US-China Trade Deal To Halt Dec 15 Tariffs
President Donald Trump signed off on a phase-one trade deal with China.
Introduction of a new wave of US tariffs on about $160 billion of consumer goods from the Asian nation.
The deal presented to Trump by trade advisers included a promise by the Chinese to buy more US agricultural goods.
Make Notes