Estonia's e-Residency programme
Started in 2014, the e-Residency programme offers a government-issued digital identity that provides the applicant access to e-services in Estonia, including the setting up of companies.
The e-resident gets a smart card that can be used to sign documents.
"India stands at ninth position in terms of countries from which we have e-residents out of 167 countries. China is number 8, a little ahead of India but the difference is small," Riho Kruuv, Ambassador of the Republic of Estonia.
Mukesh Ambani has set up a research centre in Estonia for Reliance Jio.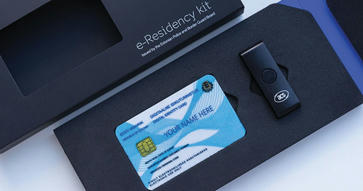 EU: Pay content creator
New European Union copyright rules: Online platforms will be required to compensate publishers and creators for the content that appears on their websites.
Google and Facebook will have to pay more money to music producers and publishers for the display of their songs, video and news articles.
Battery swapping technology for small EVs
Fortum India, a subsidiary of Finnish clean energy company Fortum Oyj, and Clean Motion, the manufacturer of e-rickshaws, showcased a battery-swapping project for light EVs.
The project comprises of 90 NMC batteries of 1.5kWh, one swapping station with 20 batteries and 30 e-rickshaws that have been modified for swapping.
The process of swapping and driving, called Change & Drive, takes 2-5 minutes. The battery weighs 13kg.
Saudis Signal Allure of China With $10 billion Refinery Deal
Saudi Arabia has shown its interest in the Chinese market with a deal to build a $10 billion refining and petrochemicals complex.
Saudi Arabia will supply 70% of the crude oil needed and a 3 lakh barrel a day will be refined.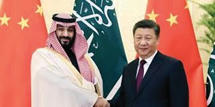 Power production from Coal
By 2038 Germany will stop producing power from coal and will boost the use of natural gas (cleanest fossil fuel) and renewable energy.
India needs to leverage coal reserves to adapt proven technologies to increase thermal efficiency in power generation.
The new Telangana plant of NTPC, India's largest power producer, uses ultra-supercritical technology, and our upcoming Chhattisgarh plant is to incorporate advanced ultra-supercritical systems.
A conventional sub-critical power plant has a thermal efficiency of barely 30% whereas supercritical and ultra-supercritical plants have efficiency levels of 45% or higher, which means generating 50% more power using the same amount of coal.
India is seeking coal gasification technology from the US.
India needs to scrap old 210MW and 500MW units and install 800MW units.
Make Notes