Smriti Irani has launched 3 welfare schemes in Goa
Smriti Irani launched 3 welfare Schemes namely the Yashaswini Scheme for Women entrepreneurship, Swasthya Sahayak Project and breast cancer screening initiative for women in Goa in the presence of Goa Chief Minister Pramod Sawant and State Health Minister Vishwajit Rane.
Dharmendra Pradhan launch mission Purvodaya in West Bengal
The programme is aimed at accelerated development of eastern India through establishment of integrated steel hub.
The government aims to transform logistics and utilities infrastructure which would change the socio-economic landscape in the eastern India. The steps, under mission, also include growth of steel industry along with employment opportunities across the entire value chain.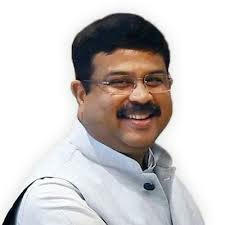 West Bengal
Governor- Jagdeep Dhankhar
Chief Minister-  Mamata Banerjee
Minister of Petroleum and Natural Gas & Steel Shri: Dharmendra Pradhan
 Kolkata Police begins 3rd edition of 'Sukanya' project
Kolkata Police will start the third edition of its 'Sukanya' project to provide girls studying in schools and colleges in the city with self-defence training.
Sukanya is an initiative of the Kolkata Police's Community Policing Wing to provide self-defence training to girl students of city-based schools, colleges and universities.
Chief Minister of West Bengal: Mamta Banerjee;
Governor: Jagdeep Dhankhar.
Union Minister of Youth Affairs and Sports Kiren Rijiju flag off 'Fit India Cyclothon'
The Fit India Mission under the Ministry of Youth Affairs and Sports in collaboration with the Directorate of Sports and Youth Affairs, Government of Goa, organized the inaugural event of 'Fit India Cyclothon' event in Panaji.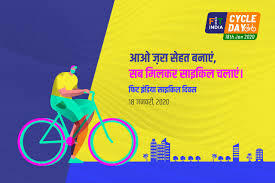 Prime Minister Modi chairs the 32nd edition of PRAGATI platform meeting
Prime Minister Narendra Modi will chair the 32nd interaction through PRAGATI- the ICT-based, multi-modal platform for Pro-Active Governance and Timely Implementation in New Delhi.
PRAGATI
Prime Minister had launched the multi-purpose and multi-modal governance platform PRAGATI on 25th March 2015. PRAGATI is an integrating and interactive platform aimed at addressing the common man's grievances.
PRAGATI also helps in simultaneously monitoring and reviewing important programmes and projects of the Centre as well as projects flagged by various State governments.
Brazilian President J. M. Bolsonaro has been invited as the Chief Guest on India's 71st Republic Day celebrations
Brazil Capital: Brasilia,
Currency: Brazilian real.
Make Notes