Kolkata Port Trust renamed as Shyama Prasad Mukherjee Port
Prime Minister Narendra Modi, renamed the Kolkata Port Trust after Dr. Syama Prasad Mookerjee, the founder of the ruling BJP's predecessor Bharatiya Jan Sangh.
Often called the "gateway to eastern India", the Kolkata port is said to have one of the longest navigational channels in the world. "This port has seen India earn its independence. It has seen India's journey from 'Satyagraha' to 'Swacchagraha'.
Sardar Patel's Statue of Unity place in '8 Wonders of Shanghai Cooperation Organisation'
Shanghai Cooperation Organization Includes India's Statue of Unity In the 'List of Eight Wonders of SCO'. Each of the attractions we find in the list has its own unique set of characteristics.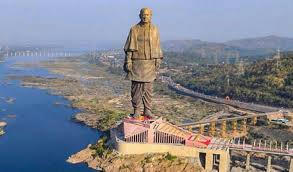 Ladakh hosts the 1st ever Food Processing Summit
Union Territory Ladakh is hosting the 1st ever Food Processing Summit to attract investors to the region. With the help of Ministry of Commerce and Industry and the Ministry of Food Processing Industries, the UT Administration of Ladakh is organizing the Summit.
Ladakh region has vast scope for investment in food Processing Industries in horticulture products like Apricot, SeabuckThorn, Apple and agricultural produce like buckwheat and barley
Capital -Leh
Union territory-31 October 2019
 WHO designated 2020 as "Year of Nurse and Midwife"
World Health Organization designated 2020 as the Year of the Nurse and the Midwife to honor the 200th birth anniversary of Florence Nightingale (an English Social reformer born in 1820).
It aims to improve health globally by raising the status and profile of nursing and enabling nurses to maximize their contribution to achieve Universal Health Coverage.
WHO is to launch the reports prior to 73rd session of WHO which is to held in Geneva between Feb 3-8.

WHO Headquarters: Geneva, Switzerland
Formation:7 April 1948
Director-General: Tedros Adhanom.
 Goa hosts the 5th Science Film festival
The festival that will take place at the Inox Complex and Maquinez Palace in Goa, aims at instilling the knowledge of science among the youth with the help of exhibitions, masterclasses, workshops, and other activities.

Goa's capital – Panaji
Chief Minister- Dr. Paramod Sawant.
Uber ties up with Hyundai to develop electric air taxis
Uber has pledged to begin demonstrator urban flights in 2020 and commercial operations in 2023.
US ride-hailing company Uber Technologies and South Korean automaker Hyundai Motor plan to jointly develop electric air taxis.
 Reliance Jio becomes 1st Telecom to launch UPI Payments Feature
According to a new report coming from Entrackr, Reliance Jio has launched a UPI-powered payments space, which offers customers to make payments via UPI.
The feature according to the report is currently available to select users only.
The report, however, notes that the service will soon be made available to all Jio subscribers. No specific timeline has been stated.
Reliance Industries Ltd Founder: Dhirubhai Hirachand Ambani.
Reliance Industries Ltd Chief Executive Officer(CEO): Mukesh Dhirubhai Ambani.
Reliance Industries Ltd Headquarters: Mumbai, Maharashtra.
 Taxi service 'Women with Wheels' launched at Indira Gandhi  International Airport
Men are allowed in the cab only if they are accompanied by a woman or women.
Sakha Consulting Wings provides the all-women cab service in Indore, Jaipur and Kolkata also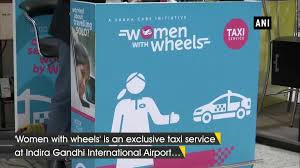 CEO of Sakha Consulting Wings: Arvind Vadera.
 Jharkhand's Jharia most polluted city in India
Coal-belching Jharia in Jharkhand continues to be the most polluted city in India, while Delhi has made marginal improvement in reducing air pollution, according to a Greenpeace India report.
Lunglei in Mizoram is the least polluted followed by Meghalaya's Dowki, according to the report
Six of the top-10 polluted cities are in Uttar Pradesh — Noida, Ghaziabad, Bareilly, Allahabad, Moradabad and Firozabad.
Greenpeace India Headquarters Location: Bengaluru.
Greenpeace India Founded: 2001.
 India's 1st Mahatma Gandhi convention centre inaugurated in Niger
External Affairs Minister S. Jaishankar and President of Niger Mahamadou Issoufou jointly inaugurated the first convention centre established in Africa by India to honour the memory of Mahatma Gandhi.
The External Affairs Ministry said in a statement that the establishment of the Mahatma Gandhi International Convention Centre (MGICC) is a landmark for India-Niger friendship, as also a symbol of India's firm commitment towards Africa.
Capital of Niger: Niamey; Currency of Niger: West African CFA franc.
Prime Minister of Niger: BrigiRafini.
 9th International Children's Film Festival begins in Kolkata
The 9th International Children's Film Festival begins in Kolkata with the screening of Aizaz Khan directed Hamid.
National Award winner Children actor, TalhaArsad Rishi will inaugurate the festival.
 Zomato acquires Uber Eats business in India
Zomato said the deal gives Uber a 9.99% ownership in Zomato
Uber Eats in India will discontinue operations and direct restaurants, delivery partners, and users of the Uber Eats apps to the Zomato platform.
CEO of Zomato: Deepinder Goyal.
CEO of Uber Technologies Inc: Dara Khosrowshahi.
 India starts thermal screening of passengers against "Corona" Virus
The Union Ministry of Civil Aviation has asked the authorities of seven major airports across the country to install equipment to screen people arriving from China for the coronavirus, a new SARS-like virus that has infected nearly 300 people in the neighbouring country.
News agency AFP reported that the coronavirus, also known as the Wuhan virus, has spread to three other Asian nations — Thailand, Japan and South Korea.
Minister of State (Independent Charge) of the Ministry of Civil Aviation: Hardeep Singh Puri.
 UN declares Malala Yousafzai 'Most Famous Teenager of The Decade
In 2014, Malala became the youngest recipient of the Nobel Peace Prize in recognition of her efforts for children's rights which started even before she was shot in the head two years ago by Taliban.
The 22-year-old was also recently chosen by Teen Vogue as its cover person for its last issue of the decade.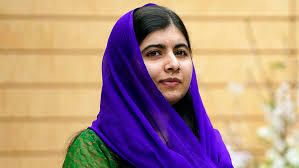 Headquarters of United Nations: New York, USA;
Founded: 24 October 1945.
Secretary-General of the United Nations: Antonio Guterres.
 India to host Shanghai Cooperation Organisation (SCO)  heads of govt meeting later this year
This would be the first high-level meeting of the SCO that would be organised here since India's admission to the eight-member grouping.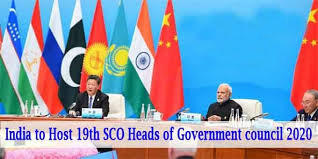 Uttarakhand becomes 1st state to implement agricultural land leasing policy
In lieu of giving land on a 30-year lease, the concerned farmer will get the rent for the land.
In the hilly areas of the state, the obstacles of leasing land for farming, agriculture, horticulture, herbs, off-season vegetables, milk production, tea plantation, fruit hybridization and solar energy has been removed with this step.
Uttarakhand Chief Minister: Trivendra Singh Rawat;
Governor: Baby Rani Maurya.
Capital of Uttarakhand: Dehradun.
Make Notes