Indian passport ranked 84th in Henley Passport Index 2020
An Asian country has been successively ranked at No. 1 on the prestigious world passport rankings, followed by Singapore, Germany and South Korea.
A Japanese passport holder can access over 165 destinations than an Afghan passport holder can.
The Indian passport has slipped to 84th, whereas it had been ranked at 71 way back in 2006. Data shows that Serbia is the only European country to which Indians can travel without a visa.
Headquarters of Henley & Partners: London, United Kingdom; Founded: 1997.
Chairman of Henley & Partners: Christian Kälin.
Chief Executive Officer(CEO): Juerg Steffen.
 United Nations-UN's World Economic Situation and Prospects Report 2020
The United Nations Conference on Trade and Development (UNCTAD), United Nations Department of Economic and Social Affairs (UN DESA) and the five United Nations Regional Economic Commissions have jointly released the World Economic Situation and Prospects 2020 (WESP) recently.
UNCTAD
United Nations Conference on Trade and Development (UNCTAD) was established in 1964 to promote development-friendly integration of developing countries into the world economy.
UNCTAD is a permanent intergovernmental body headquartered at Geneva in Switzerland.
United Nations Headquarters: New York, USA;
Founded: 24 October 1945.
Secretary-General of the United Nations: Antonio Guterres.
Indore tops national cleanliness rankings for first two quarters
Swachh Survekshan League 2020 (SS League 2020) was introduced with the objective of sustaining the on ground performance of cities along with continuous monitoring of service level performance when it comes to cleanliness.
Bhopal stood second in first quarter results (April to June), while Rajkot grabbed the second spot in second quarter results (July-September)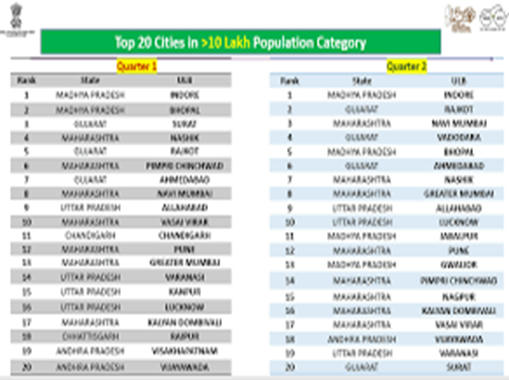 Ministers of State (Independent Charge) of Housing and Urban Affairs: Hardeep Singh Puri.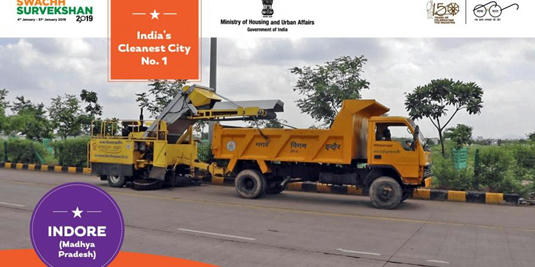 NITI Aayog releases SDG (Sustainable Developmental Goals )India Index and Dashboard 2019
The SDG India Index dashboard displays overall & detailed info on the progress made by States & UTs on Global Goals of the United Nations including their incremental progress from 2018, using interactive visualizations.
The SDG index shows that Kerala is on the first rank for 2019 followed by Himachal Pradesh, Tamil Nadu and Andhra Pradesh.
India's composite score has improved from 57 in 2018 to 60 in 2019, thereby showing noticeable progress.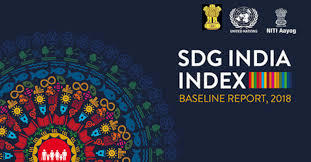 CEO of NITI Aayog: Amitabh Kant.
NITI Aayog Vice Chairman : Dr. Rajiv Kumar
 India listed as 5th biggest Geo-political Risk of 2020
India under Narendra Modi is the fifth biggest geopolitical risk of 2020, according to the world's leading political risk consultancy, Eurasia Group.
The impacts will be felt in 2020, with intensified communal and sectarian instability, as well as foreign policy and economic setbacks," said the Eurasia Group's report.
President of Eurasia Group -Ian Bremmer.
Founded -1998
Headquarters    -New York City, United States
 Global Social Mobility Index 2020
The World Economic Forum (WEF) has come out with its first-ever Global Social Mobility Report.
The Social Mobility Report showed that across the Global Social Mobility Index, only a handful of nations have put in place the right conditions to promote social mobility.
India's overall ranking is a poor – 76 out of the 82 countries considered.
However, India is among the five countries that stand to gain the most from a better social mobility score.
World Economic Forum Established: January 1971.
Headquarters: Geneva, Switzerland.
Founder & Chairman: Klaus Schwab.
 World Economic Forum
The World Economic Forum is the International Organization for Public-Private Cooperation.
 Other Important Reports of WEF:
The Global Risks Report
The Global Gender Gap Report
The Global Competitiveness Report
The Travel & Tourism Competitiveness Report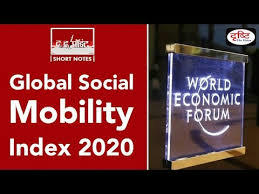 Make Notes