1st-time voters to be issued EPIC cards during National Voters Day celebrations in Puducherry
According to the photo electoral rolls released by the Election Department in Puducherry on 20 Jan, the number of voters aggregated to 10,3,681.
After a special summary revision of photo electoral rolls, in all the 30 constituencies of Puducherry Union Territory, there are about 4,72,736 male voters and 5,30,828 female voters with 117 third genders.
The Puducherry region has 7,73,378 voters, Karaikal 1,61,464 voters, Mahe 31,092 voters, and Yanam have 37,747 voters.
Prez, Vice Prez & PM greet people of Meghalaya, Manipur & Tripura on their Statehood Day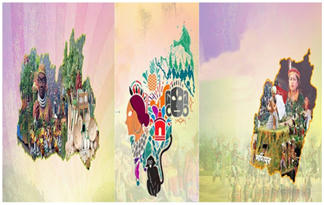 Meghalaya, Manipur & Tripura was formed on 21 January 1972.
President Ram Nath Kovind said, blessed with immense natural beauty, rich history, and vibrant culture, these states are fascinating. Vice President M. Venkaiah Naidu said, these North-Eastern states have retained their special place in India .Prime Minister Narendra Modi said the culture and warm-hearted nature of the people of Tripura are admired across India.
Denmark's Oscar nominee 'Another Round' to be opening movie at 51st IFFI in Goa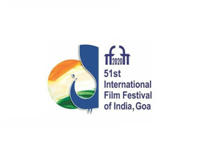 The 51st International Film Festival of India will open on 16th January, with the Indian premiere of the movie 'Another Round' by Thomas Vinterberg.
The movie starring Cannes Best Actor Award winner Mads Mikkelsen is among a star-studded line up of movies being showcased at IFFI.
The movie is also Denmark's official entry to the Oscars.
The festival will be loaded with a line-up of famous movies with a total of 224 films from across the globe.
Toycathon 2021 launched to promote the manufacturing of indigenous toys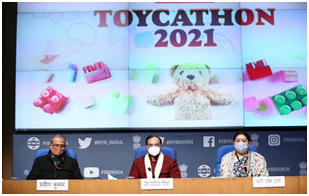 Union Education Minister Ramesh Pokhriyal 'Nishank' and Union Minister for Textiles and Women & Child Development Smriti Zubin Irani jointly launched the Toycathon 2021.
This Toycathon is aimed to conceptualize innovative toys based on the Indian value system which will inculcate positive behavior and good value among the children.
He said toys can play an instrumental role in promoting the knowledge, culture, and science of the country.
PM Modi to dedicate to nation New Rewari – New Madar Section of Western Dedicated Freight Corridor
Prime Minister Narendra Modi will dedicate to the nation the 306 Kilometer New Rewari – New Madar Section of the Western Dedicated Freight Corridor on 7 Jan.
He will also flag off the world's first Double Stack Long Haul 1.5 Kilometer long Container Train hauled by electric traction from New Ateli -New Kishangarh during the event.
Governors and Chief Ministers of Rajasthan and Haryana along with Railway Minister Piyush Goyal will also be present at the occasion.
Air India flight with all-woman cockpit crew successfully lands at Bengaluru airport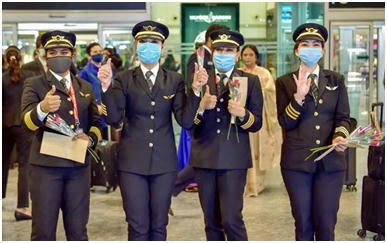 An Air India flight from San Francisco to Bengaluru with an all-women cockpit crew made a successful landing at Kempegowda International Airport here on 11 Jan.
It was the first-ever non-stop service between two destinations.
The flight (Boeing 777-200LR), after a 17 hours journey reached KIA at 03.06 a.m.
A total of 288 passengers arrived on the first flight.The flight was operated by Capt Zoya Aggarwal, Capt Papagari Thanmai, Capt Akansha Sonaware, and Capt Shivani Manhas.
NECBDC signs MoU with J&K govt on Bamboo Entrepreneurship and Bamboo Infrastructure Development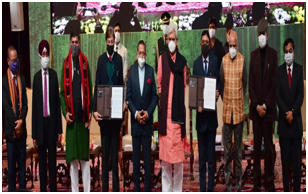 To boost the unexplored potential of the bamboo sector, the Ministry of DoNER, through North East Cane & Bamboo Development Council (NECBDC) under North Eastern Council (NEC) signed an MoU with J&K Govt for Bamboo Entrepreneurship and Bamboo Infrastructure Development.
The MoU was signed in the presence of LG, Manoj Sinha, and Union MoS (Independent Charge) for Ministry of Development of NER, MoS, PMO, Dr. Jitendra Singh at Convention Centre, Jammu on 12 Jan .
New Foreign Trade Policy to come into effect from April 1
The meeting of the Parliamentary Consultative Committee of the Ministry of Commerce and Industry was held on the subject "New Foreign Trade Policy 2021-26".
The meeting was chaired by the Minister of State for Commerce and Industry Hardeep Singh Puri and attended by Members of Parliament and senior officers of the Ministry.
During the meeting, it was informed that the new Foreign Trade Policy-FTP will come into effect from 1st April 2021 for a period of 5 years.
Record construction of 534 kilometers of National Highway in one week
The Ministry said it has constructed 8,169 kilometers of National Highways in the current financial year, with a speed of about 28.16 km per day.
During the same period in the last fiscal, 7,573 km roads were constructed, with a speed of 26.11 km per day. The Ministry hoped that it should be able to cross the construction target of 11,000 km by 31 March this year. The Ministry has taken several initiatives to increase the pace of construction.
Netaji Subhas Chandra Bose's birthday to be celebrated as 'Parakram Diwas' every year: Govt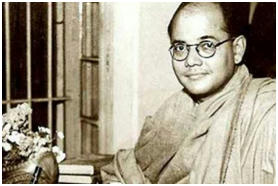 The Union Govt has decided to celebrate the birthday of Netaji Subhas Chandra Bose as 'Parakram Diwas' on the 23rd of January every year.
The Ministry of Culture said in a notification that the decision has been taken to honor and remember Netaji's indomitable spirit and selfless service to the nation.
It said, the people fondly remember Netaji Subhas Chandra Bose's unparalleled contribution to the nation on his 125th Birth Anniversary.
India's 1st Covid-19 vaccines: DCGI approves Serum, Bharat Biotech vaccines for emergency use
The Drugs Controller General of India (DCGI) approved the Oxford coronavirus vaccine and Bharat Biotech's Covaxin, making it India's first vaccine against the pandemic.
DCGI VG Somani said both the drug firms have submitted data on their trial runs and both have been granted permission for "restricted use".
The DCGI formally announced the approval of Bharat Biotech's Covaxin and the Serum Institute of India's Covishield for 'restricted use' in the country
DCGI VG Somani said both the drug firms have submitted data on their trial runs and both have been granted permission
Serum Institute of India CEO: Adar Poonawalla.
Serum Institute of IndiaFounder: Cyrus S. Poonawalla.
Serum Institute of IndiaFounded: 1966.
Serum Institute of India Headquarters location: Pune
Tamil Academy to be set up by Delhi government's Department of Art, Culture, and Language
Tamil Academy to be set up in Delhi! In an urge to "protect Tamil language and culture", the Delhi government announced its plan to set up a Tamil Academy. The state government's department of Art, Culture, and Language that already runs Urdu, Sanskrit, Sindhi, Hindi, Punjabi language will incubate the Tamil academy. Most recently Bhojpuri and Maithili academies have also been set up.
Chief Minister of Delhi: Arvind Kejriwal; Governor of Delhi: Anil Baijal.
Delhi Minister of Art, Culture, and Language: Manish Sisodia.
FSSAI's new policy limits trans fats to 2% in all oils & fats by Jan 2022
The Food Safety and Standards Authority of India (FSSAI) has capped the amount of Trans Fatty Acids (TFA) or Trans fats in oils and fats to 3% for 2021 and 2% by 2022 from the current permissible limit of 5%.
In 2011, India first passed a regulation that set a TFA limit of 10% in oils and fats, which was further reduced to 5% in 2015.
FSSAI Chairperson: Rita Teaotia.
FSSAI Chief Executive Officer: Arun Singhal.
FSSAI Founded: August 2011.
FSSAI Headquarters: New Delhi.
First-ever Ice climbing festival celebrated in Nubra valley
In Leh, the first ever Ice climbing festival was celebrated in Nubra valley. The Seven Day event was organized by Nubra Adventure Club. Ice climbing is a popular winter sport abroad. Taking the cue, local adventure sports lovers have explored several ice climbing spots in Nubra valley to attract adventure tourists to the region.
To promote winter tourism in Nubra valley, Nubra Adventure Club, with the help of Social activist Dr. Nordan Otzer, has organized the Seven Day Ice Climbing Festival. Trainer Rigzin Tsewang said that Nubra has the potential to be the ice climbing capital in the Himalayas.
India's First Woman Fighter Pilot Participates In Republic Day Fly-Past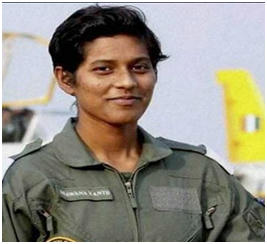 Flight Lieutenant Bhawana Kanth, the first woman in India to qualify for a combat mission in a fighter jet, became the first woman fighter pilot to participate in the Republic Day fly-past.
Bhawana Kanth joined the Indian Air Force fighter squadron in 2017 and flew her first solo flight on a MiG-21 Bison in March 2018. She is currently posted at a fighter base in the western sector.
Make Notes