Petroleum & Natural Gas Ministry launches SAKSHAM campaign to spread awareness about green energy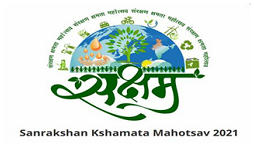 The Petroleum and Natural Gas Ministry launched a month-long mass awareness campaign 'SAKSHAM' to spread awareness about green and clean energy. The pan-India campaign will focus on the adoption of cleaner fuels. The Secretary, Ministry of Petroleum and Natural Gas, Tarun Kapoor launched the campaign in New Delhi.
The campaign will spread awareness about seven key drivers that Prime Minister Narendra Modi had recently mentioned. They include moving towards a gas-based economy, cleaner use of fossil fuels, greater reliance on domestic sources to drive biofuels, and increased use of electric vehicles.
Minister of Petroleum and Natural Gas: Dharmendra Pradhan.
Nitin Gadkari to launch "Khadi Prakritik Paint" developed by KVIC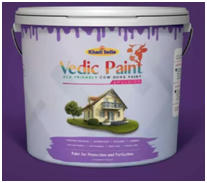 Road Transport and Highways Minister Nitin Gadkari will be launching an innovative new paint developed by Khadi and Village Industries Commission on 12 Jan.
The eco-friendly, non-toxic paint, called "Khadi Prakritik Paint" is a first-of-its-kind product, with anti-fungal, anti-bacterial properties.
Based on cow dung as its main ingredient, the paint is cost-effective and odorless, and has been certified by the Bureau of Indian Standards & Khadi Prakritik Paint is available in two forms – distemper paint and plastic emulsion paint.
MeitY collaborates with Amazon to set up India's first quantum computing lab
The Ministry of Electronics and Information Technology (MeitY) has announced a collaboration with Amazon Web Services (AWS) to develop a Quantum Computing Applications Lab in the country. The lab is meant to provide access to a quantum computing development environment for the developer, scientific and academic communities.
The government says this new lab will take inputs from Central and State governments, Research Institutions, and Academia to identify problem statements in quantum computing
Amazon will provide hosting with technical and programmatic support for the lab.
Minister of Electronics and Information Technology: Ravi Shankar Prasad.
Amazon Web Services CEO: Andy Jassy.
Amazon Web Services Founded: 2006.
Amazon Web Services Headquarters: Seattle, Washington, United States.
MoRTH notifies Inter-Country Transport Vehicles Rules 2021
The Ministry of Road Transport and Highways has notified Inter-Country Transport Vehicles Rules, 2021 which would facilitate and regulate the movement of passenger and goods vehicles between India and neighboring countries.
As per the rules, the State Transport Authority has been given the power to grant the Inter-Country Transport Permit after thoroughly examining the application.
The permit will remain valid for one year from the date of its issue and it will be renewable for five years every year.
NITI Aayog releases 2nd edition of India Innovation Index-2020
The index demonstrates the government's continued commitment to transforming the country into an innovation-driven economy.
While releasing the India Innovation Index-2020 in New Delhi, Vice Chairman of NITI Aayog Rajiv Kumar said, the index illustrates that India is on the right path and the states are endeavoring to improve their innovative ecosystem.
He said, PM Modi always emphasizes innovation and technological frontiers as these can solve the challenges and fulfill the aspiration of people.
Make Notes