'Swachh Survekshan Grameen 2018'
The Ministry of Drinking Water and Sanitation launches the Swachh Survekshan Grameen 2018 (SSG 2018)in the Delhi.
The objective of SSG 2018 is to undertake a ranking of states and districts on the basis of their performance attained on key quantitative and qualitative SBM-G parameters.
Minister of Drinking Water and Sanitation- Uma Bharati
Health Ministry to launch a "Jan Jagrukta Abhiyaan" in Delhi
Ministry of Health and Family Welfare will launch a Jan Jagrukta Abhiyaanin Delhi to accelerate measures for prevention and control of Vector Borne Diseases like Malaria, Dengue and Chikungunya.
It will start from 17th to 19th July, 2019 in Delhi through active involvement of people's representatives, officers from Government of India, Government of NCT Delhi, all three Delhi Municipal Corporations, New Delhi Municipal Council, Railways and Cantonment board and other stakeholders to combat malaria, dengue and chikungunya.
Union Minister of Health and Family Welfare- Dr Harsh Vardhan.
Internet Saathi' programme to be expanded to Punjab, Odisha
Google India and Tata Trustsinitiative is aimed at facilitating digital literacy among women in rural India named "Internet Saathi". This initiative will be expanded to villages in Punjab and Odisha.
This programme has now reached 6 lakh villagesin 20 states. In Punjab, the programme will cover around 5,000 villages. In Odisha, it will cover over 16,000 villages.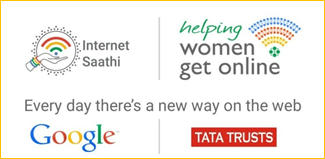 Union HDR Minister launches "Deeksharambh"
Union Minister of Human Resource Developmentreleased UGC Guide to Student Induction Programme "Deeksharambh" in New Delhi.
 Student Induction Programme is to help new students adjust and feel comfortable in the new environment, inculcate in them the ethos and culture of the institution, help them build bonds with other students and faculty members, and expose them to a sense of larger purpose and self-exploration.
Union Minister of Human Resource Development: Ramesh Pokhriyal 'Nishank'.
NGT Forms Monitoring Committee For Clean Yamuna Project
The National Green Tribunalformed a monitoring committee on the cleaning of the Yamuna River. The tribunal headed by National Green Tribunal (NGT) Chairperson A K Goel directed the committee to develop an action plan on the same and submit it by September 2018 and submit a detailed report on the issue by December 31, 2018.
The green panel has appointed retired expert member B S Sajwan and former Delhi chief secretary Shailaja Chandra as members of the committee.
Chhattisgarh CM launch Mobile Distribution Scheme 'Mobile Tihar'
Actress Kangana Ranaut and Chhattisgarh CM Raman Singh launched a smart phone distribution scheme called 'Mobile Tihar' under Sanchar Kranti Yojna.
The scheme includes distribution of smartphones to 45 lakh women and 5 lakh children and setting up of 556 new mobile towers.
Make Notes