Tunisia- Hichem Mechichi Is New Prime Minister
Tunisia's President Kais Saied has appointed Hichem Mechichi, as the country's new Prime Minister. The former Interior Minister, was selected to replace Elyes Fakhfakh who resigned over alleged conflict of interest after an independent member of the Tunisian parliament last month published documents indicating that he owned shares in companies that had won deals worth 15 million dollars from the state.
President of Tunisia: Kais Saied; Capital of Tunisia: Tunis.
The currency of Tunisia: Tunisian Dinar.
Vice Admiral MA Hampiholi, AVSM, NM assumes Charge as commandant Indian Naval Academy
Vice Admiral Dinesh K Tripathi, AVSM, NM handed over charge as the Commandant, Indian Naval Academy (INA) to Vice Admiral MA Hampiholi, AVSM, NM after a successful tenure of over 13 months, 27 July 2020.
Chief of Naval Staff: Admiral Karambir Singh.
President Kovind appoints Anandiben Patel the Governor of MP
President Ram Nath Kovind appointed Smt. Anandiben Patel the Governor of Madhya Pradesh.
Presently, she is the Governor of Uttar Pradesh. She has been given the additional charge of the Governor of Madhya Pradesh after the demise of Lal Ji Tandon.
Poland's Duda narrowly beats Trzaskowski in presidential vote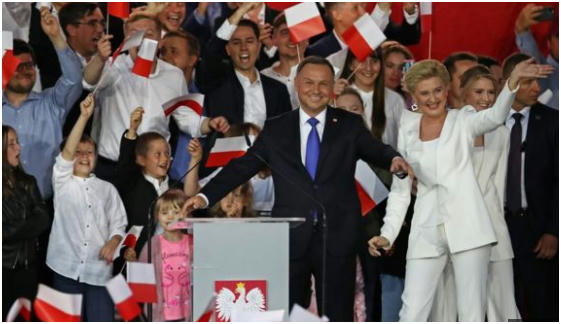 Poland's incumbent President Andrzej Duda has narrowly beaten challenger Rafal Trzaskowski in presidential vote.
The National Electoral Commission said Mr Duda had won 51.2% of the votes.
It is Poland's slimmest presidential election victory since the end of communism in 1989.
Capital of Poland: Warsaw; Currency: Polish złoty.
SBI General Insurance appoints PC Kandpal as MD & CEO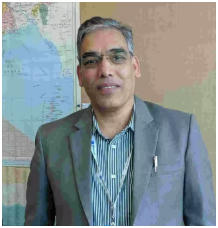 Non-life insurer SBI General Insurance announced the appointment of Prakash Chandra Kandpal as its new managing director and chief executive officer, effective July 20.
He has been with SBI General Insurance as the deputy CEO since June 2019, a release said.
Sumit Deb appointed CMD of National Mineral Development Corporation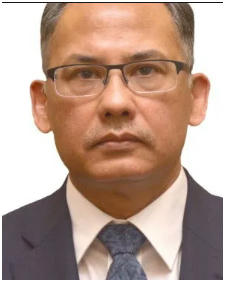 Sumit Deb has been appointed as the Chairman and Managing Director (CMD) of National Mineral Development Corporation (NMDC), iron ore mining major of the country, according to a Personnel Ministry
Rose Raponda Becomes Gabon's First Woman Prime Minister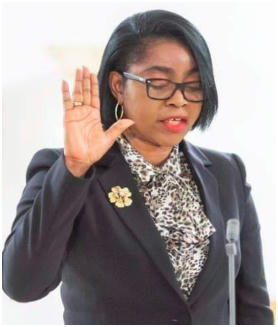 The president of Gabon, Ali Bongo Ondimba, appointed the country's first woman prime minister, Rose Christiane Ossouka Raponda.
Raponda was promoted from her role as defence minister and takes over from Julien Nkoghe Bekale, who has held the role since January 2019. Bekale stepped down from his role earlier in the day.
Gabon Capital: Libreville; Currency of Gabon: Central African CFA franc.
Roshni Nadar becomes HCL Tech Chairperson; first woman to chair listed Indian IT firm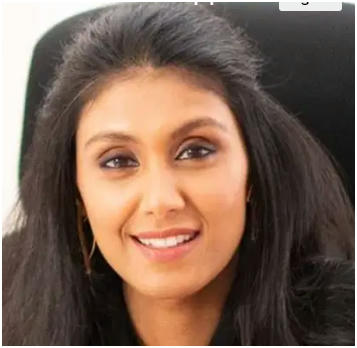 The country's richest woman Roshni Nadar Malhotra became the first woman to head a listed Indian IT company as she took over as the Chairperson of USD 8.9 billion HCL Technologies from her father and billionaire Shiv Nadar.
Roshni, also a trained classical musician, came on the board of HCL Technologies in 2013 and was Vice Chairperson. She will continue as CEO of HCL Corporation, the holding company for all the group entities.
Dr. Vidhu P. Nair appointed India's next Ambassador to Turkmenistan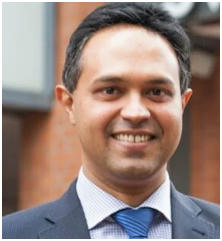 Vidhu P. Nair has been appointed as the next Ambassador of India to Turkmenistan.
Dr Nair, who is a 2002 batch IFS officer, is presently Director in the External Affairs Ministry.
He is expected to take up the assignment shortly.
Capital of Turkmenistan: Ashgabat; Currency: Turkmenistan Manat.
Rudrendra Tandon is India's next envoy to Afghanistan, Vikram Doraiswami to move to Dhaka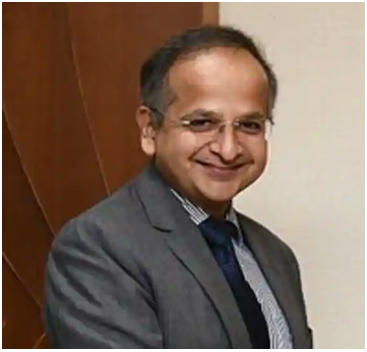 The Modi government has decided to appoint Rudrendra Tandon as the new envoy to Afghanistan and Vikram Doraiswami as high commissioner to Dhaka.
Tandon, a 1994 batch Indian Foreign Service officer is considered an Afghanistan specialist with stints in Kabul, Jalalabad and has headed Pakistan-Afghanistan-Iran desk in the external affairs ministry. He is currently the Indian envoy to ASEAN at Jakarta. Tandon replaces Vinay Kumar who has performed admirably with the withdrawal of US forces from Afghanistan after striking a deal with Taliban insurgents
Afghan afghani is the currency of Afghanistan.
Kabul is the capital of Afghanistan.
President of Afghanistan: Ashraf Ghani
Karur Vysya Bank appoints Ramesh Babu Boddu as MD & CEO
Karur Vysya Bank (KVB) said its Board of Directors has co-opted Ramesh Babu Boddu as an Additional Director and appointed him Managing Director & Chief Executive Officer for three years.
ADB Appoints Ashok Lavasa as New Vice-President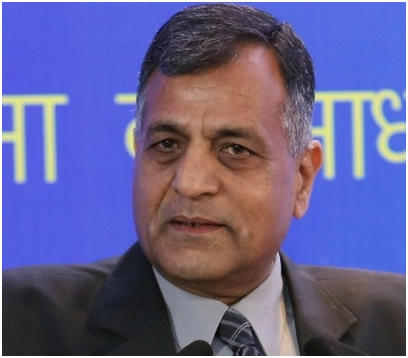 The Asian Development Bank (ADB) has appointed Ashok Lavasa as Vice-President for Private Sector Operations and Public–Private Partnerships. He will succeed Diwakar Gupta, whose term will end on 31 August.
President of Asian Development Bank: Masatsugu Asakawa.
Asian Development Bank Headquarters: Mandaluyong, Philippines.
Asian Development Bank Founded: 19 December 1966
Manipur's Gyanendro Ningombam named as next HI president after Mushtaque Ahmad resigns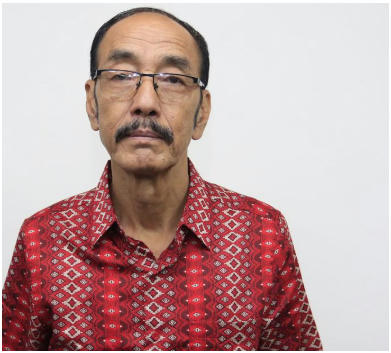 Hockey India named Manipur's Gyanendro Ningombam as its president after predecessor Mohd Mushtaque Ahmad resigned following the sports ministry declaration that the latter's 2018 election was in violation of the national sports code's tenure guidelines.
HI, in a press release, stated that Ningombam, the former senior vice president, was chosen for the role in accordance with the constitution of the governing body.
Hockey India Founded: 20 May 2009.
Hockey India Headquarters: New Delhi.
Hemang Amin appointed BCCI's interim CEO
Days after relieving Rahul Johri from his services as CEO, the Indian cricket board appointed its IPL chief operating officer Hemang Amin as the interim CEO. The BCCI is expected to get a new CEO in the next two months. Amin, who used to report to Johri, has been handling operations division of IPL since 2017.
Govt notifies appointment of Injeti Srinivas as chairman of IFSCA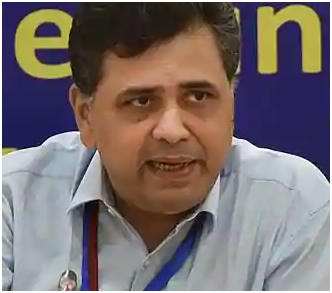 Senior bureaucrat Injeti Srinivas has been appointed as the first chairman of the International Financial Services Centre Authority (IFSCA) for the Gandhinagar-based financial special economic zone or Gujarat International Finance Tech (GIFT) City.
Headquarters of IFSCA: Gandhinagar, Gujarat.
Jean Castex named as new French prime minister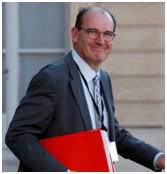 French President Emmanuel Macron named Jean Castex, who coordinated France's virus reopening strategy, as the country's new prime minister.
Partha Pratim Sengupta appointed as MD and CEO of Indian Overseas Bank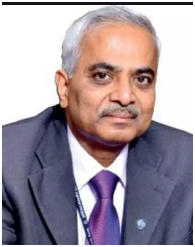 Indian Overseas Bank (IOB) said Partha Pratim Sengupta has been appointed as its new managing director and chief executive. "The government as per its notification…has appointed Partha Pratim Sengupta, deputy managing director, State Bank of India (SBI), as MD & CEO, Indian Overseas Bank with effect from the date of assumption of office," IOB said in a regulatory filing.
Indian Overseas Bank Headquarters: Chennai, Tamil Nadu.
Indian Overseas Bank Founded: 10 February 1937
French Prime Minister Edouard Philippe, His Government Resigns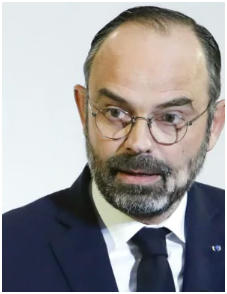 The French government led by Prime Minister Edouard Philippe and his government submitted their resignations , which President Emmanuel Macron has accepted.
No reason was given in the short statement, but a cabinet shuffle had been widely expected after Macron vowed to chart a new course for the last two years of his term.
Pakistan Army appoints first female lieutenant general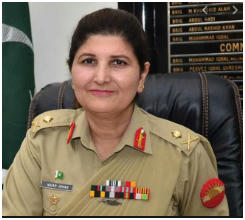 Pakistan Army has appointed a woman officer as lieutenant general for the first time, the military's media wing .
Major General Nigar Johar, who got the coveted post of a three-star general, has also been appointed as the first female surgeon general of the Pakistan Army.
Prime Minister of Pakistan: Imran Khan.
President of Pakistan: Arif Alvi.
Capital of Pakistan: Islamabad.
Prof Sanjay Dwivedi appointed Director General of IIMC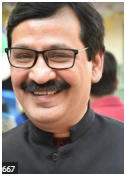 Professor Sanjay Dwivedi was appointed as the Director General of the Indian Institute of Mass Communication (IIMC) here, according to a Personnel Ministry order.
Dwivedi is at present Registrar of Makhanlal Chaturvedi National University of Journalism and Communication, Bhopal.
Indra Mani Pandey Appointed India's Permanent Representative To UN In Geneva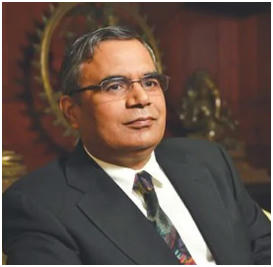 Seasoned diplomat Indra Mani Pandey has been appointed as India's next Permanent Representative to the United Nations and other international organisations in Geneva.
Mr Pandey, a 1990-batch Indian Foreign Service officer, is currently serving as an additional secretary in the Ministry of External Affairs (MEA).
Priyanka Chopra Jonas appointed as ambassador for Toronto International Film Festival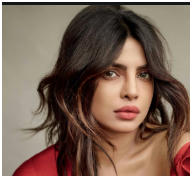 Adding another feather to her cap, actor Priyanka Chopra Jonas announced that she has been chosen as the ambassador of the Toronto International Film Festival (TIFF) 2020.
Shri Ravinder Bhakar assumes charge as CEO, CBFC
Shri Ravinder Bhakar, a 1999 batch officer of Indian Railway Stores Service (IRSS), has taken over as the Chief Executive Officer (CEO) of Central Board of Films Certification (CBFC). Prior to his appointment as CEO, CBFC, Mr. Bhakar was posted as the Secretary & Chief Public Relations Officer of Western Railways.
Headquarters of Central Board of Films Certification: Mumbai, Maharashtra.
Chairperson of Central Board of Films Certification: Prasoon Josh.
Make Notes