Shahidul Alam Among CPJ's 2020 International Press Freedom Awardees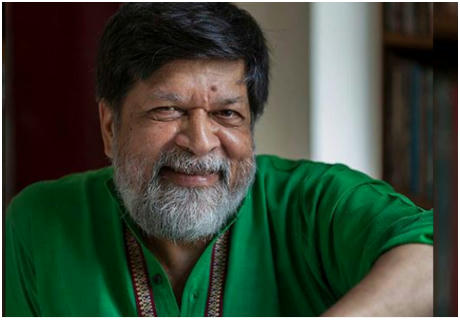 The Committee to Protect Journalists has announced that the recipients of the 2020 International Press Freedom Awards include Shahidul Alam from Bangladesh, Mohammad Mosaed from Iran, Dapo Olorunyomi from Nigeria and Svetlana Prokopyeva from Russia.
The watchdog acknowledged that the COVID-19 pandemic has not only made the job of journalists more difficult and dangerous but has fuelled a 'ferocious press freedom crackdown'.
CPJ Headquarters: New York, US.
CPJ Executive Director: Joel Simon.
Marcus Rashford gets honorary doctorate for work against child poverty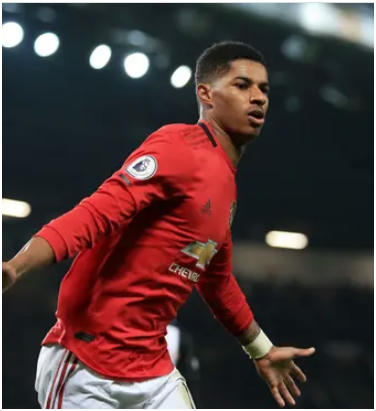 Marcus Rashford will receive an honorary doctorate from the University of Manchester for his "remarkable campaign against child poverty" which caused a government U-turn and the granting of free food vouchers for the poorest families over the summer.
Sachin Awasthi Honored as the Top Publicist in Global Humanitarian Award 2020 in London
Sachin Awasthi President, National Media Club has and Founder of Shri Ram Seva Mission has been awarded the "Top Publicist" honour and he is one of just 100 awardees belonging to 35 different countries and 7 continents. This Award was given through a webinar.
World Humanitarian Drive (WHD) founder & chairman: Abdul Basit Syed.
World Humanitarian Drive (WHD) Headquarters: London, United Kingdom
Tata's Chandrasekaran, Lockheed's Taiclet to receive USIBC Global Leadership Award
Tata group Chairman N Chandrasekaran and Lockheed Martin CEO Jim Taiclet will receive the USIBC Global Leadership Award this year, business advocacy group USIBC . "Every year, the USIBC Global Leadership Awards are conferred upon executives in recognition of outstanding leadership and for promoting Indo-US trade and business," Washington-based US-India Business Council (USIBC) said.
USIBC Headquarters: Washington, D.C., United States.
USIBC President: Nisha Biswal.
USIBC Managing Director for India: Ambika Sharma. 
ISRO Chief Sivan Named As 2020 Von Karman Award Recipient By IAA, To Be Conferred In March
ISRO chief Dr Kailasavadivoo Sivan continues to make a name for his self as the space scientist has now been named as the recipient of the 2020 Von Karman Award of the International Academy of Astronautics.
The award which is the highest distinction of the Academy will be conferred in March 2021 in Paris.
Charles Elachi was the previous recipient of the award which has been named after Theodore von Karman who was an aerospace engineer and notably known for his key advances in aerodynamics.
von Karman Award by the IAA
The International Academy of Astronautics (IAA) was also founded by von Karman who was the first President of the organization which is committed to expanding the frontiers in space. The von Karman award was established in 1982 and is the premier award of the Academy. It is given annually to recognize outstanding lifetime achievements in any branch of science without limit of nationality or gender.
International Academy of Astronautics (IAA) Founder: Dr Theodore Von Karman.
International Academy of Astronautics (IAA) Headquarters: Paris, France.
Pulitzer winner Siddhartha Mukherjee, Prof Raj Chetty among '2020 Great Immigrants' honourees
Two renowned Indian-Americans who have contributed towards the efforts in mitigating the COVID-19 health crisis are among the 38 immigrants honoured by a prestigious American foundation ahead of US Independence Day commemoration this year.
Kezang D Thongdok bags Dada Saheb Phalke Award 2020
Arunachal Pradesh filmmaker Kezang D Thongdok has bagged the Dada Saheb Phalke Award 2020 for a short documentary "Chi Lupo". Chi Lupo, documented by Kezang D Thongdok is a short documentary on honey hunting.
Chi Lupo sketches the tradition of honey hunting practiced in the Shertukpen community in which "Chi" means honey while "Lipo" means hunters.
Lt. Col. Bharat Pannu creates history by securing a podium place at the first edition of Virtual Race Across America
Lt. Col. Bharat Pannu, a serving Indian Army Officer created history on 28th June 2020 by successfully securing a podium place at the first edition of the Virtual Race Across America (VRAAM) 2020 and became the first Indian ever to win a podium place at an international ultracycling race.
Make Notes