G20 Meeting in Japan
G20 means Group of 20 countries. It represents 2/3rd (66%) of world population, 85% of world's total GDP and 75% of Global Trade.
G20 Ministerial on Trade and Digital Economy held in Tsukuba, Ibaraki, Japanon 8th and 9th June, in which issues related with Ecommerce and increasing global protectionism were the main topic, in which our Commerce and Industry Minister Piyush Goyal represented India.
India's draft ecommerce policy: restrictions on cross-border data flow.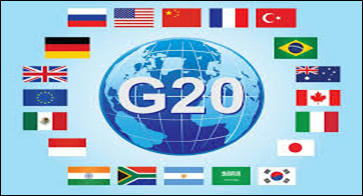 India has said countries must have the sovereign right to use their data for welfare of people, and free trade advocacy should not necessarily lead to justification for free flow of data.
Goyal said that Digital India, Start up India andAadhaar are some of the major initiatives in the country that promote economic inclusivity, using digital platforms.
India has started the exercise to formulate a national e-commerce policy.
Issues of privacy and security should be given due consideration in the debate on free flow of data with trust,clarity on all these issues is essential before embarking on rule making on e-commerce.
India BIMSTEC bilateral meetings
Prime Minister Narendra Modi held separate meetings with leaders of BIMSTEC member states, to discussed ways to strengthen bilateral ties.
With Bangladesh&Mauritius he discussed threats that terrorism and extremism pose to humanity, to bolster peace and security in South Asia and the Indian Ocean Region.

BIMSTEC is regional group of seven countries in South Asia and South East Asia lying in littoral and adjacent areas of Bay of Bengal constituting contiguous regional unity.
It was established on 6 June 1997.
BIMSTEC stands for Bengal Initiative for Multi-Sectoral Technical and Economic Cooperation.
Headquartered in Dhaka, Bangladesh
India-Marshall Islands agreement
India has notified tax information exchange agreement(TIEA) with the Marshall Islands.
Advantage of these agreements-
Bilateral sharing of banking information
Allowing officials of one country to undertake tax examinations in the other.
The TIEA is based on international standards of tax transparency and exchange of information and enables sharingof information on request.
The agreement will enhance mutual cooperation between India and the Marshall Islands by providing an effective framework for exchange of information on tax matters which will help curb tax evasion and tax avoidance.
India's export subsidy programmes
S and other countries have challenged India's export subsidy programmes at the World Trade Organization (WTO).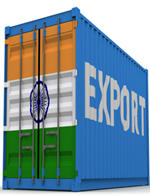 The government is considering phasing out the flagship Merchandise Exports from India Scheme (MEIS), possibly over the next two-three years.
The government will roll out WTO-complaint schemes that will offset both state and central levies on inputs consumed in exports.
Under this, the government provides exporters, especially in the labour-intensive sectors, duty credit scrip at 2-5% of their export turnover, depending upon products and shipment destinations.
Modi meets Jinping
Prime Minister Narendra Modi meets Chinese President Xi Jinping on the margins of the Shanghai Cooperation Organisation (SCO) Summit held in the
The expected agenda was the US-China trade war, India's China formal summit and New Delhi's growing trade deficit.
Xi is expected to make a pitch for India and China working together in the face of the protectionist trade policies of the US.
New type of multilateral trading system to counter but India standsto gain by strengthening the trading system we already have.
India would stand to gain strengthening the rule-based multilateral system underpinned by the World Trade Organisation (WTO).
India should make common cause with other members of the SCO to develop an alternate payments system.
A new, blockchain-based initiative to settle international payments in worth tracking.
India US Tariff War
India has imposed higher customs duties on 28 products on a raft of U.S. goods.
The move follows President Donald Trump's decision on June 1 to end trade concessions on $5.7 billion of goods India shipped to the U.S. as of 2017.
Trade tensions have been building with the U.S. decision to withdraw India's preferential trade status.
EU to India on Doubling Farmers' Income
The European Union has questioned Prime Minister Narendra Modi's ambitious plan to double farmers' income by 2022.
Report says that the World Trade Organisation is scrutinising India and the United States' massive farm-support plans and strict rules about the size and nature of payments.
The farm stress was a major issue in the run up to 2019 Lok Sabha elections which forced the earlier Modi government to announce PM-KISAN scheme under which it is offering Rs 6,000 to 5 crore farmers in a year.
India-US meet
External affairs minister S Jaishankar and US secretary of state Michael Pompeo on 26th June underscored their political points on strategic, regional and global issues that include the S-400 defence deal with Russia, approach towards Iran and China, and common cause on terrorism.
The meeting between Jaishankarand Pompeo will likely set the tone for Osaka on 28th June when Prime Minister Narendra Modi will meet US President Donald Trump for the first time since winning a second term.
After meeting for almost three hours, Jaishankar made it clear that Delhi will look at the "outstanding issues" in trade with a "constructive and pragmatic approach".
With Pompeo by his side, Jaishankar said, when you have trade, you will have issues. The real test of our intention is to address them effectively".
WTO panel rules in India's favour
A WTOdispute resolution panel has ruled in favour of India in case against the US.
Panel said that America's domestic content requirements and subsidies provided by eight of its states in the renewable energy sector are violative of global trade norms. "The measures" of the US "are inconsistent"with certain provisions of the General Agreement on Tariffs and Trade (GATT).
The GATT aims to promote trade by reducing or eliminating trade barriers like customs duties.
The World Trade Organization is an intergovernmental organization that is concerned with the regulation of International trade between nations.
Formation- 1995
Headquartered in- Geneva, Switzerland
Make Notes