Farm distress
Income support schemes for farmers are in vogue which may increase fiscal stress.
Centre and states can together transfer to each farmer's bank account more than double the amount of Rs 6,000 being disbursed annually under the PM-Kisan scheme, which increases Fiscal stress.
The current farm-related subsidies other than the various cash transfer schemes like PM-Kisan (pan-India), RythuBandhu (Telangana), etc doled out by the Centre and state governments are worth about Rs 1.95 lakh/crore.
Given India's average land holding of a little over 1 hectare/farmer, the subsidy being given under the above schemes are about Rs 12,300/ hectare annually.
Operation cleanup
The process to identify the dead wood at the top rung of the bureaucracy is on. Over the next few months, several hundreds of non-performers will be asked to take retirement, As per Fundamental Rule 56 (j) of Central Civil Services (Pension) Rules, 1972.
The Modi Government in its second term is aiming at accelerating hiring to fill up key vacancies in the government over the next couple of years to improve administrative efficiency and also to reduce unemployment.
Govt.  to sell IL & FS scandal
Ministry of corporate affairs urged National Company Law Tribunal to bar Deloitte Haskin and Sells and BSR Associates from providing audit services in the country for five years.
Serious Fraud Investigation Office's (SFIO) probe has found that auditors had failed to present the "true and fair" state of affairs of IFIN.
MCA: auditors did not ask questions when loans were given to companies with negative net worth or inadequate security.
Section 140 of the Companies Act allows for auditors to be removed.
The government is targeting to raise Rs 90,000 crore through CPSE disinvestment in current financial year.
The Department of Investment and Public Asset Management (DIPAM) has floated a Request for Empanelment (RFE) to empanel international property consultancy firms or any other firms engaged in transaction advisory services, asset monetisation or project management.
The non-core assets could be categorised broadly into land and buildings, brownfield operational assets such as pipelines, roads, mobile towers, also include financial Assets like equity shares, debt securities etc.
As per the guidelines framed by DIPAM, an inter-ministerial group chaired by the secretary of DIPAM will identify the non-core assets of CPEs on its own and also on the basis of recommendations of Niti Aayog.The final call will be taken by the finance minster-headed panel. The amount raised through sale would form part of the disinvestment proceeds.
 Renewable energy projects
The Ministry of New and Renewable Energy will ask the Reserve Bank of India to remove the priority sector lending limit for the renewable energy sector. This will encourage the public sector banks to lend more for renewable energy (RE) projectsand help developers access easy finance.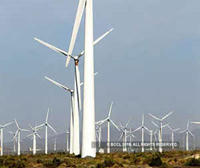 RK Singh requested banks to come forward to lend to the RE sector. Singh said the current tariff rates discovered for various RE projects are viable as the maintenance and running cost of RE projects is very less in the long run.
 PSU disinvestment
Government can sell its stake in 3 general insurers (National, Oriental, United) for make up any shortfall in revenue.
DIPAM, Department of Financial Services & other stakeholders will consult on it and finalise things.
Government's increasing relianceon state-run companies to buy out its stake in other central public-sector enterprises to meet disinvestment targets.
IL&FS scam
The investigation by a Serious Fraud Investigation Office (SIFO) into the affairs of IL&FS Financial Services (IFIN).
MCA has also moved the Mumbai bench of the National Company Law Tribunal seeking a five-year ban on BSR & Associates and Deloitte Haskin & Sells for failing to do statutory duty as auditors.
The RBI had pointed out IFIN's flouting great exposure norms in 2015, even though it did not impose any penalties or take corrective active, SFIO's probe found.
2 million jobs formalised
The last four years (2014-2019) saw an unprecedented momentum in formalisation of jobs.
Formalisation of jobs is a process that enhances the legally enforceable rights of workers as well as their prestige, emoluments and social protection.
"Impact of key Reforms on job Formalisation and Flexi Staffing" by Indian Staffing Federation (ISF).
Demonetisation and goods and services tax (GST) steps by Modi 1.0 have played a big role in the formalisation of jobs– cumulatively over 28% of 06 million jobs formalised between 2015 and 2018 were due to them.
Facebook's Libra and India
Libra is the cryptocurrency to be unveiled by Facebook next year.
Current regulations in India do not permit use of the banking network for blockchain currency transactions. Facebook has not filed any application with RBI for its cryptocurrency in India.
The social network has partnered with 28 organisations that will accept the virtual currency.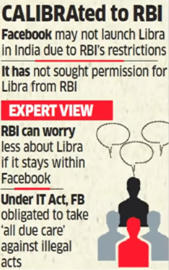 MP Cabinet passes resolution to increase reservation for OBCs to 27%
Madhya Pradesh Cabinethas passed a resolution to increase reservation quota forOther Backward Classes (OBC) from existing 14% to 27%.
If implemented, Madhya Pradesh will become the only state in the country to have a27% quota for OBCs.
Airport charges may fall
The government has decided that the only airports handling 3.5 million passengers per annum will be categorised as "major airports".
The Cabinet also approved an amendment to the Airports Economic Regulatory Authority (AERA) Act that will allow the government to bid out private airport projects on the basis of predetermined tariff.
Amitabh Kant gets extension
The appointments committee of the cabinet has approved extension of tenure of Amitabh Kant as chief executive officer of the NITI Aayog for a further period of two years beyond June 30, 2019 up to June 30, 2021.
SEZ amendment bill passed in Lok Sabha
The Special Economic Zones(Amendment) Bill, 2019 became the first legislation to be passed by the newly-constituted 17th Lok Sabha.
It will now be moved for passage in Rajya Sabha where the government lacks number.
SEZs play an important role in promoting exports and economic growth of the country.
Goyal said in 2014, SEZs created 12 lakh jobs, and in 2019, it rose to 20 lakh.
A special economic zone is an area in which the business and trade laws are different from the rest of the country.
Revise current series of WPI
The government set up an 18 member working groupunder the Chairmanship of Ramesh Chand, Member, Niti Aayog for the revision of the current series of Wholesale Price Index, which would help in presenting a more realistic picture of the price situation and its impact on people.
The Commerce and Industry Ministry in a statement said the current series of Wholesale Price Index (WPI) with 2011-12 as base year was introduced in May 2017.
Make Notes