IT departments on revenue collection targets
India's direct taxes body want its revenue collection target for FY20 scaled down due to economic turbulence.
The Central Board of Direct taxes (CBDT) has pitched a downward revised target from that presented in the interim budget to Sitharaman.

The interim budget had pegged direct taxes target for FY20 at Rs 13.80 lakh crore against the revised estimate of Rs 12 lakh crore for FY19, a growth of 15%. Taxpayers are expecting more benefits in the upcoming budget.
An interim budget is a complete set of accounts, including both expenditure and receipts. An interim budget gives the complete financial statement, very similar to a full budget.
Refining GST
GST collections have for the first time since July 2017, reached the Rs 1 lakh crore mark consecutively for two months.
The time is now for the Government to take radical decisions in re-hauling the GST system.
Bring electricity, oil & gas, and real estate fully into the GST net.
Excise and value added tax, not only increases the cost of these products
Tax cascading effect
Additional tax compliance burden for taxpayers in this space.
Our next focus should be GST compliance mechanismlike frequent changes to GST rates and forms, a raft of clarifications and orders, conflicting advance rulings pronouncedby various state GST authorities, etc
The government has recently announced its intent to have a single authority for processing GST refunds.
Goods and Services Tax (GST) is an indirect tax(or consumption tax) imposed in India on the supply of goods and services.
Launched on-July 1, 2017
Income tax evasion
Financial Express and People Research on India's Consumer Economy (PRICE) have their Household Survey on India's Citizen Environment & Consumer Economy (ICE 360° Survey).
There could be 68,000 individuals in the country earning above Rs 5 crore a year but Official I-T returns show only 5,000 people with such income.
India's cash economy was unacceptably large at the time of demonetization.
The linking of PAN to bank accounts, restrictions on cash withdrawals/deposits and the various steps being taken by the I-T department like the database of high-value transactions have helped curb tax evasion to some extent.
It was in Budget FY13 that the income tax slab for the marginal rate of 30% was moved from Rs 8 lakh to Rs 10 lakh.
Tax reliefs to SEZs
Finance ministry is considering extension of the tax reliefs for the special economic zones (SEZs).
Budget 2016: sunset clause for exemptions as per which firms can sign in for the SEZ scheme only till April 1, 2020.
Budget 2019: extend exemptions for 5 years.
GST Council on NAA
At its 35th meeting,The Finance Minister Nirmala Sitharaman is likely to extend NAA'S tenure.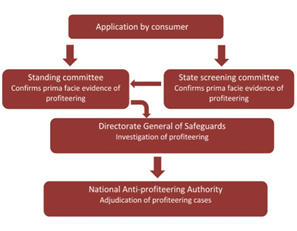 National Anti-profiteering Authority (NAA) deals with customer complaints.
Set up one appellate tribunal for north-eastern states. Another one for all Union Territories.
Tax relief for acquirers of insolvent firms
Tax relief can be a move that could boost investor interestin firms under insolvency processalso toQuicken resolution process.
Investors will be exempted from having to pay tax on the differential between the acquisition value and the fair market value of the bankrupt firm's shares.
Share data on defaulter's assets
Central Board of Direct Taxes (CBDT) has directed zonal heads of the income tax department (ITD) to share information related to assets and liabilities of defaulters with banks on their request.
It is likely to boost loan recovery efforts of public sector banks (PSBs).
This directive will only aid the public sector banks in their recovery efforts and not the private sector.
Make Notes