Kathy Sullivan: The woman who's made history in sea and space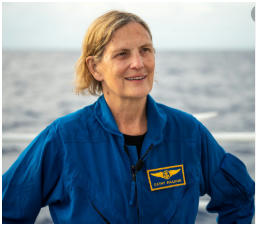 Already in the history books as the first US woman to complete a spacewalk in 1984, the 68-year-old found herself in the news again this week after becoming the first woman to travel almost seven miles (11km) to reach the lowest known point in the ocean.
The two missions, total opposites in the minds of some, represent two extremes of a lifelong passion for Dr Sullivan: to understand the world around her as much as possible.
Central Railway launches Robotic 'CAPTAIN ARJUN' to intensify screening, surveillance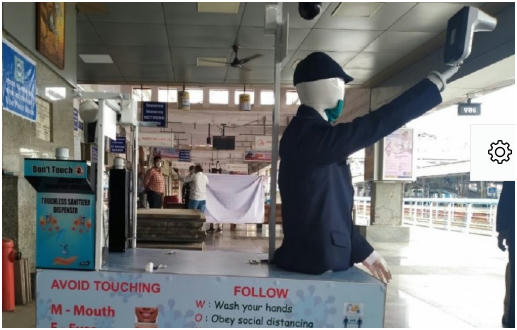 Central Railway added another feather in its cap to its many innovations during this lockdown. Railway Protection Force, Pune has launched a Robotic 'CAPTAIN ARJUN' (Always be Responsible and Just Use to be Nice) to intensify the screening and surveillance.
This Robot is launched to screen passengers while they board trains and keep a watch on anti-social elements.
The BrainChild behind this innovation of 'Captain ARJUN', Alok Bohra DIG/RPF, Central Railway said that the high infection rates among multiple segments of people across the world have hampered efforts to tackle COVID-19 pandemic that prompted them to consider robotic screening.
Raja Parba, Odisha's celebration of menstruation and womanhood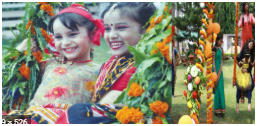 Raja Parba, a three-day festival in Odisha, is a celebration of menstruation and womanhood. It is based on the belief that Mother Earth menstruates for those three days and she is given a ceremonial bath on the fourth day. For those three days, no agricultural activity like ploughing or sowing takes place as Mother Earth is expected to be going through rejuvenation.
Chief Minister of Odisha: Naveen Patnaik; Governor: Ganeshi Lal.
India Elected for 8th Term as Non-Permanent UNSC Member, PM Thanks International Community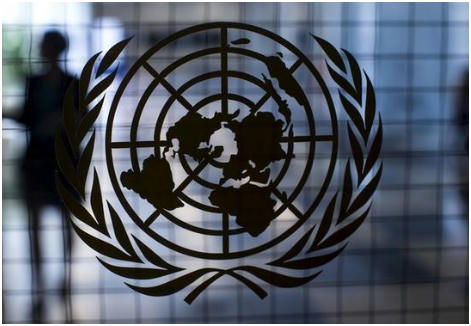 With India formally elected as non-permanent member of the powerful UN Security Council for a two-year term Prime Minister Narendra Modi said that he was "deeply grateful" for the overwhelming support from the international community.
There were five vacant seats in the UNSC, out of which four were filled by the first round of voting. Along with India, Kenya, Ireland, Mexico and Norway obtained the requisite two-thirds majority in the General Assembly
India's Permanent Representative to the United Nations: T S Tirumurti.
Fighting COVID 19: Kerala Startup launches mask disposal smart bin & UV light-based disinfection device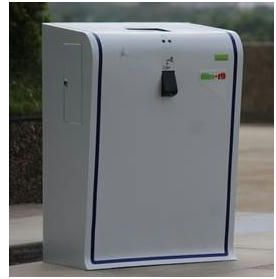 VST Mobility Solutions, a Startup headquartered at Cochin, has launched an automated mask disposal machine as part of efforts to develop products helping to combat the Covid-19.
The disposal device, named BIN-19, developed Chitra UV based face mask disposal bin technology from the Sree Chitra Tirunal Institute for Medical Sciences and Technology (SCTIMST), Trivandrum an institute of national importance under Department of Science and Technology (DST), Government of India, was formally launched by Ernakulam District Collector S. Suhas by installing a unit at his office, the administrative headquarters of the district
CEO of VST Mobility Solutions: Alvin George.
WHO Launches 'COVID-19 Technology Access Pool' For Equitable Access To Life-saving Tech
WHO launched the 'COVID-19 Technology Access Pool' on, May 30.
This comes after at least 37 countries jointly appealed to the World Health Organisation for common ownership of vaccines, medicines and other diagnostic tools to combat the global health crisis.
Headquarters of WHO: Geneva, Switzerland.
Director-general of WHO: Tedros Adhanom.
Manipur CM inaugurates Plant Health Clinic in Imphal
With an aim to boost economic growth of Manipur through agriculture and horticulture, Chief Minister N. Biren Singh inaugurated a Plant Health Clinic at the Directorate of Horticulture and Soil Conservation, Imphal .
During the inaugural function, the Chief Minister also launched a mobile soil testing laboratory van.
The Chief Minister said that his government has decided to give more emphasis on agriculture and horticulture sectors in this hour of the pandemic COVID-19. He assured that the priority of the government is to make Manipur a self sufficient and self reliant region.
Governor of Manipur: Najma Heptulla.
Keibul Lamjao National Park is a beautiful place, located in the Bishnupur district of the state of Manipur.
The only floating park in the world, located in North East India, and an integral part of Loktak Lake.
ISRO, ARIES Signs MoU For Cooperation In Space Situational Awareness And Astrophysics
The Indian Space Research Organisation (ISRO) signed a Memorandum of Understanding (MoU) with Aryabhatta Research Institute of Observational Sciences (ARIES) for cooperation in the field of Space Situational Awareness (SSA) and Astrophysics.
The MoU was signed by R Umamaheswaran, Scientific Secretary of ISRO and Dipankar Banerjee, Director of ARIES, Nainital through video conference mode at ISRO and ARIES Headquarters.
ISRO Director: K. Sivan, Headquarters: Bengaluru; Established: 1969.
The ARIES was established on 20th April 1954.
ARIES located: Nainital, Uttarakhand.
Union Minister Dr Jitendra Singh inaugurates Devika and Puneja Bridges in Udhampur & Doda Districts
Union Minister of State (Independent Charge) Development of North Eastern Region (DoNER), MoS PMO, Personnel, Public Grievances & Pensions, Atomic Energy and Space, Dr Jitendra Singh inaugurated two important Bridges Devika and Puneja in Udhampur and Doda districts respectively in Jammu and Kashmir through virtual platform.
Lieutenant Governor of Jammu and Kashmir: Girish Chandra Murmu.
Kushinagar Airport in Uttar Pradesh to be an international airport! Modi cabinet takes key decision
The Union Cabinet chaired by Prime Minister Narendra Modi has given its approval for declaration of Kushinagar Airport in Uttar Pradesh as an international airport, stating that it will offer improved connectivity to the important Buddhist pilgrimage site.
Chief Minister of Uttar Pradesh: Yogi Aditya Nath; Governor: Anandiben Patel.
Make Notes