India slips to 77th rank, accounts for 0.06% of all foreign funds with Swiss banks
India has moved down three places to 77th rank in terms of money parked by its citizens and enterprises with Swiss banks at the end of 2019, while the UK has retained its top position, as per the latest data from Switzerland's central bank.
According to the latest Swiss National Bank data, funds parked by Indian individuals and enterprises in Swiss banks fell by 5.8 percent in 2019.
Swiss National Bank (SNB) Headquarters: Zurich, Switzerland.
Swiss National Bank (SNB) Chairman: Thomas Jordan.
India football team retained its 108th spot in the latest FIFA rankings issued .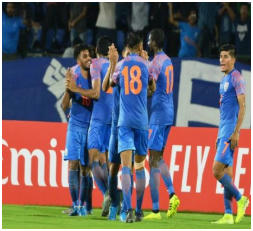 In view of the COVID-19 pandemic, the whole raft of international fixtures including qualifiers for the FIFA World Cup and other major tournaments has been postponed.
The dates were redrawn for showpiece men's events such as the Olympic football tournament, CONMEBOL Copa America and UEFA EURO.
Against this backdrop, the ranking was impacted by just four matches – all friendlies – and, as such, remains all but identical to the previous edition.
Headquarters of FIFA: Zürich, Switzerland.
President of FIFA Gianni Infantino.
QS World University Rankings 2021 released
The top 10 universities of the world comprised mainly the top-notch Ivy League colleges from the US, the UK and even one from Switzerland.
Massachusetts Institute of Technology (MIT) of the United States secured Rank 1.
Status of Indian universities:
No Indian institute secured a position among the top 100 universities of the world.
Like last year's QS rankings, IIT Bombay, IISc Bengaluru, and IIT Delhi featured in the top 200 list.
All three saw a drop in their ranks this year.
IIT Bombay dropped 20 spots — from 152 to 172, IISC Bengaluru dropped one spot from 184 to 185, and IIT Delhi dropped 11 spots from 182 to 193.
The total number of Indian institutions in the top 1,000 global list has also fallen from 24 to 21.
Make Notes