Luxembourg becomes first country to make public transport free
Luxembourg abolished fares for trains, trams and buses in what the government said was a bid to tackle road congestion and pollution, as well as supporting low earners.
All standard-class journeys on public transport in the tiny and wealthy European country are now free of charge, compared to an annual pass worth 440 euros ($485) Travellers can still pay for first class, at a cost of 660 euros a year.
Prime Minister of Luxembourg: Xavier Bettel.
Capital of Luxembourg: Luxembourg City.
The currency of Luxembourg: Euro.
Smriti Irani releases book titled Chronicles of Change Champions
Union Minister for Women and Child Development Smriti Zubin Irani released a book titled Chronicles of Change Champions.
The book is a compilation of 25 innovative initiatives taken at the state and district levels under the Prime Minister's flagship scheme of Beti Bachao, Beti Padhao.
It captures the convergent approach adopted at the grass-root level and provides insight into the unique manner of community engagement by the District Administration and front-line workers.
BEE launches star rating programme for Deep Freezer and LCAC
To commemorate its 19th foundation day, Bureau of Energy Efficiency (BEE), Ministry of Power organized a Stakeholder Consultation to develop a vision towards building an energy efficient India.
Bureau of Energy Efficiency(BEE) Director-General: Shri Abhay Bakre.
Bureau of Energy Efficiency Headquarters: New Delhi.
Bureau of Energy Efficiency Parent organization: Ministry of Power
Amazon partners with NULM to empower self-help groups.
E-commerce giant Amazon has tied-up with the Ministry of Housing and Urban Affairs under the National Urban Livelihoods Mission.
It is to train, support and provide market access to artisans and self-help groups (SHGs) with the aim of helping small businesses in exploring wide markets through the platform.
Ministers of State (I/C) for Housing and Urban Affairs: Hardeep Singh Puri.
Chief Executive Officer of Amazon: Jeff Bezos.
Nupur Kulshrestha becomes 1st woman DIG of Indian Coast Guard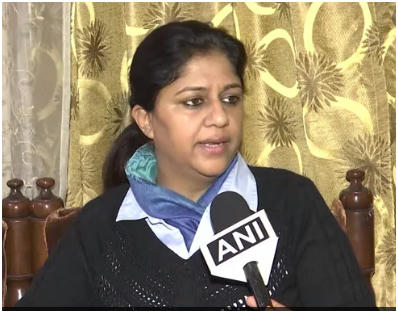 Nupur Kulshrestha has become the first woman to be promoted to the rank of deputy inspector general (DIG) at Indian Coast Guard. She has been working with the organisation for more than two decades.
She has made history by breaking the glass ceiling insofar as the armed forces are concerned.
Director-General of Indian Coast Guard: Krishnaswamy Natarajan.
Headquarters of Indian Coast Guard: New Delhi.
Naveen Patnaik releases book titled "The Adventures of the Daredevil Democrat"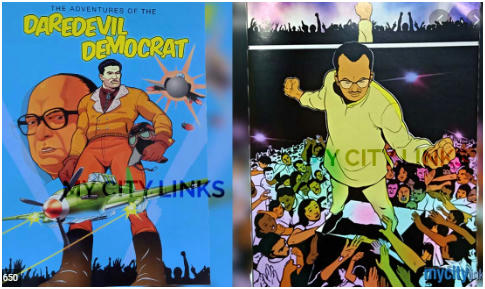 Odisha Chief Minister (CM) Naveen Patnaik released the comic book titled "The Adventures of the Daredevil Democrat" on the occasion of the 104thbirth Anniversary of former Odisha CM Late Biju Patnaik in Bhubaneswar, Odisha.
The book deals about the life and works of legendary leader and Naveen Patnaik's father Biju Patnaik.
Lieutenant Governor of Jammu and Kashmir: Girish Chandra Murmu.
Joy Bangla to be national slogan of Bangladesh
The High Court of Bangladesh has ordered that 'Joy Bangla' will be the national slogan of Bangladesh.
In an order passed, the two judge bench of the High Court asked the authorities to take necessary steps so that all the people holding constitutional posts and state officials use 'Joy Bangla' after their speeches on national days and other appropriate occasions.
Prime Minister of Bangladesh: Sheikh Hasina; Capital: Dhaka; Currency: Taka.
Facebook launches 'Pragati' to boost women entrepreneurship
Facebook India called for applications for its CSR initiative, Facebook Pragati.
The initiative will incubate and accelerate early-stage women-led non-profits that are working to drive women entrepreneurship and to spread awareness and adoption of technology among women in India.
Facebook India, said: "Facebook is an ally for accelerating India's growth and promoting inclusion is one of our key priorities.
CEO of Facebook: Mark Zuckerberg.
Facebook Headquarters: California, US.
India's 1st digital parcel locker service launched
The Department of Posts, Kolkata (West Bengal circle), has launched free digital parcel locker service in 2 post offices Nabadiganta IT post office of Salt Lake City & post office in New Town's Action Area.
Under this service, customers will be able to collect their parcel from the post office according to their convenience. This facility is quite popular in European countries but is starting for the first time in India.
Headquarters of Indian Post: New Delhi.
Indian Post is a subsidiary of the Ministry of Communications.
Union Minister of Communications: Ravi Shankar Prasad.
India's 1st Living Culinary Arts Museum enters Limca Book of Records
WGSHA enters Limca Book of Records for India's first Living Culinary Arts Museum
Team WGSHA is proud to announce that the culinary museum in WGSHA has been listed in Limca Book of Records as India's First Living Culinary Arts Museum.
Niue declared world's first 'Dark Sky nation'
Niue has become the world's first whole country recognised as a 'Dark Sky Place' by the International Dark-Sky Association's (IDA), which has approved the island's application for the protection of its sky, land and sea.
The title recognises an area with exceptional quality of starry nights and a commitment to protecting the natural environment.
Such dark-sky area designations aim to restrict artificial light pollution so that night skies can be observed and enjoyed to their fullest potential.
Niue Capital: Alofi; Currency of Niue: New Zealand dollar.
Manikaran Power becomes the first member of India's gas trading platform
The gas trading platform of Indian Energy Exchange (IEX) has found its first member in Manikaran Power Ltd (MPL). Called the Indian Gas Exchange (IGX), it will be India's first gas trading platform.
IGX would offer spot and forward contracts at Dahej, Hazira and Kakinada. While Petronet LNG Ltd (PLL) operates a LNG terminal at Dahej, Shell operates another one at Hazira. Kakinada is the landfall point for natural gas being produced from the Krishna Godavari basin.
MD and CEO of India Energy Exchange: Rajiv Srivastava.
Headquarters of India Energy Exchange: New Delhi.
India Energy Exchange founded: 2008.
INST develops starch-based 'hemostat' material
Researchers from the Institute of Nano Science and Technology (INST), an autonomous institute under the Department of Science & Technology, have developed a starch-based 'hemostat' material that concentrates the natural clotting factors in blood by physically absorbing excess fluid.
Hemostat materials absorb excel fluid by concentrating the natural clotting factors in the blood that are critical for stopping the blood flow; however, the bleeding can restart when non-biodegradable materials are removed.
Director of Institute of Nano Science and Technology: Amitava Patra.
Flipkart teams up with Aegon to sell life insurance policies
E-commerce major Flipkart said that it has entered into partnership with Aegon Life Insurance to sell paperless life insurance policies on its platfor Now, Flipkart customers, aged between 18 and 65 years, can buy an instant digital policy with a sum assured of upto 10 lakh.
"An instant digital policy with a sum assured of up to 10 lakh will be available to consumers from March 2020," Flipkart said in a statement.
Elon Musk's SpaceX wins NASA award for planned lunar space station
NASA picked a new space capsule from Elon Musk's SpaceX to ferry cargo and supplies to the agency's planned lunar space station, a crucial building block to its plans to build a permanent post on the moon and mount future missions to Mars.
SpaceX will get a portion of a $7 billion NASA contract to use its biggest rocket, Falcon Heavy, to send a new "Dragon XL" spacecraft to the Lunar Gateway, an outpost NASA plans to build that will orbit the moon sometime within the next decade.
Administrator of National Aeronautics and Space Administration (NASA): Jim Bridenstine.
Headquarters of NASA: Washington D.C., United States.
Make Notes