GST collection jumps up
The goods and services tax (GST) collections for the first month of the financial year 2019-20 came in at Rs 1.14 lakh crore, highest level for any month since July 2017.
Though April collections are typically high since business tends to close the year's accounts. GST collections are being taken onto a higher plane, finally.
The collections have risen to record levels, collection in March were Rs07 lakh crore, the highest level until then.
In April 2019 collections were 10% higher than the level in the year-ago month and a solid 16% higher than the monthly average in 2018-19.
The Centre's GST revenue or FY20 is projected at Rs 7.61 lakh crore.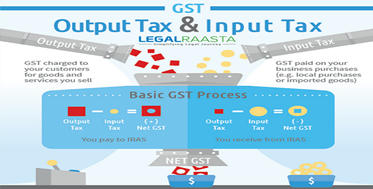 Goods and Services Tax (GST) is an indirect tax (or consumption tax) imposed in India on the supply of goods and services. The tax rates, rules and regulations are governed by the GST Council which consists of the finance ministers of centre and all the states.
September 2018 Duty Hike & its effect
In September 2018 the government raised basic customs duties on scores of products, to crack down on "non-essential imports" and contain their debilitating impact on current account deficit (CAD).
But the reverse happened. As many as eight of the 13 product segments witnessed a rise in purchases from overseas since the tariffs went up.
Between October 2018 and February 2019, imports on air conditioners and refrigerator to footwear rose an average 5% to $2,343.41 million.
Gems and Jewellery segment, already down by 8% up to September last fiscal.
No drop in Income Tax return
The Central Board of Direct Taxes has said figures for income tax returns e-filed during the financial year 2018-19 as compared to 2017-18 are not comparable. During FY 2017-18, out of a total of 6.74 crore ITRs which were e-filed, 5.47 crore ITRs were filed for Assessment Year (AY) 2017-18, the current year.
In comparison, during FY 2018-19 only 0.14 crore ITRs for AY 2017-18 were filed during FY 2018-19 as these were the revised ITRs for the relevant AY which could only be filed due to change in law
Anti- profiteering mechanism

Different high courts in the country have given stay orders on several fiats of the National Anti-profiteering Authority (NAA) for the goods and services tax (GST).
Casting doubts on the legal tenability of the way the nearly one-and-half-a-year-old set-up operates and passes orders on alleged cases of profiteering by businesses.
5 firms have got reliefs from the high courts.
Court has questioned: set of rules or methodology to determine what constitutes 'profiteering' and how to calculate the amounts garnered by a business through it.
NAA was constituted in November 2017 for period of two years. it has delivered 60 orders so far where it found businesses guilty of profiteering in over a dozen cases.
Appellate Authority for Advance Ruling (AAAR)
The GST Council is likely to consider a proposal for setting up a national bench of the Appellate Authority for Advance Ruling (AAAR) to reconcile the contradictory orders on similar issues passed by AAARs in different states, a move aimed at providing certainty to taxpayers.
An aggrieved party can file an appeal against an order of the AAR to the AAAR within a period of 30 days, which may be further extended by a month.
Single authority for sanctioning, processing GST refunds
Finance Ministry is looking to speed up and simplify the process for exporters.
The current mechanism entails a twin refunds sanctioning authority of the central and state tax officers.
As per the system being worked out by the Revenue Department, the taxpayer will get full refund from his jurisdictional officer once the claim is sanctioned.
GST Evaders Can Be Arrested
Telangana High Court judgement held that a person can be arrested by the competent authority in cases of Goods and Service Tax (GST)
The Supreme Court has dismissed a plea challenging Telangana High Court judgement.
Sub Section (1) of Section 69 of the Act empowers the Commissioner to order the arrest of a person, when such a person, when such a person is believed to have committed a cognizable and non bailable offence.
Make Notes