Archaeological Survey of India gets new chief
The Archaeological Survey of India (ASI) got a new Director General with the appointment of IAS officer V. Vidyavathi.
Vidyavathi is a 1991 batch Karnataka cadre officer
Archaeological Survey of India(ASI)Founder: Alexander Cunningham.
Archaeological Survey of India(ASI)Founded: 1861.
Archaeological Survey of India(ASI) Headquarters: New Delhi.
Max Bupa appoints Krishnan Ramachandran as MD, CEO
Max Bupa Health Insurance said it has appointed Krishnan Ramachandran as its new managing director (MD) and chief executive officer (CEO).
He succeeds Ashish Mehrotra, who has decided to pursue another opportunity after a successful stint of almost five years, Max Bupa Health Insurance said in a statement.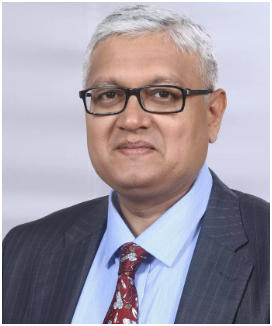 Max Bupa Health insurance established: 2008.
Max Bupa Health insurance Headquarters: New Delhi, India.
Lt Gen Shukla assumes charge of ARTRAC
Lt Gen Raj Shukla today assumed the command of the Army Training Command (ARTRAC). A graduate of the National Defence Academy, Khadakwasla, and the Indian Military Academy, Dehradun, General Shukla was commissioned into the Regiment of Artillery in December 1982.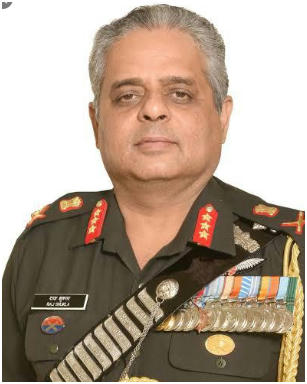 28th Chief of Army Staff: General Manoj Mukund Naravane.
The motto of Indian Army: "Service Before Self".
Headquarters of Indian Army: New Delhi.
Mustafa al-Kadhimi, Iraq's new prime minister
Iraq's new Prime Minister Mustafa al-Kadhimi took office after the country's parliament approved a new government following nearly six months of political wrangling.
Al-Kadhimi is viewed as pragmatic as well as having good relations with main players across Iraqi political spectrum.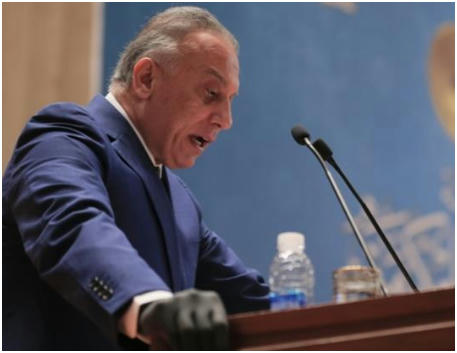 Capital of Iraq: Baghdad.
The currency of Iraq: Iraqi dinar.
Govt appoints Tarun Bajaj as Director on RBI Central Board
The government has appointed Economic Affairs Secretary Tarun Bajaj as a director on the central board of Reserve Bank of India (RBI).
Bajaj replaces Atanu Chakraborty, who retired on April 30.
"The Central Government has nominated Tarun Bajaj, Secretary, Department of Economic Affairs, Ministry of Finance, Government of India as a Director on the Central Board of Reserve Bank of India vice Atanu Chakraborty," RBI said in a statement.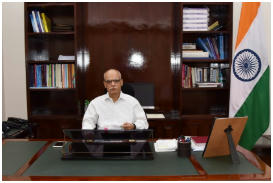 Headquarters of RBI: Mumbai, Maharashtra.
Governor of RBI: Shaktikanta Das. 
Indu Shekhar Chaturvedi takes charge as MNRE Secretary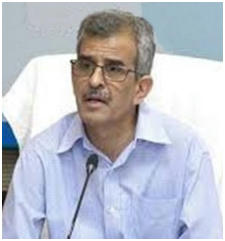 The Ministry of New & Renewable Energy has announced that Indu Shekhar Chaturvedi (IAS) has assumed charge as the new Secretary.
Minister of State (I/C) for New and Renewable Energy: Raj Kumar Singh.
Benjamin Netanyahu to lead Israel with historic 5th term as prime minister
After three deadlocked and divisive elections, and a year and a half of political paralysis, Israel was finally swearing in a new government on Thursday, with Prime Minister Benjamin Netanyahu securing a historic fifth term in office thanks to a controversial power-sharing deal with rival-turned-partner Benny Gantz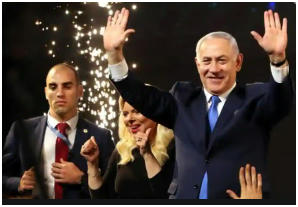 Capital of Israel: Jerusalem.
The currency of Israel: Israeli shekel.
Zubair Iqbal appointed MD J-K Bank, Chibber to continue as chairman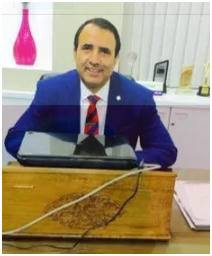 The Jammu and Kashmir administration approved the  appointment of senior vice president of HDFC Bank Zubair Iqbal as the new managing director of Jammu and Kashmir Bank.
Jammu and Kashmir Bank Headquarters: Srinagar.
Jammu and Kashmir Bank Limited was incorporated on 1st October 1938 and commenced its business from 4th July 1939 at in Kashmir (India).
Alibaba's Jack Ma resigns from SoftBank board
SoftBank Group Corp said that Alibaba co-founder Jack Ma will resign from its board, in the latest departure by a high-profile ally of CEO Masayoshi Son.
Jack Ma's departure comes as he pulls back from formal business roles to focus on philanthropy.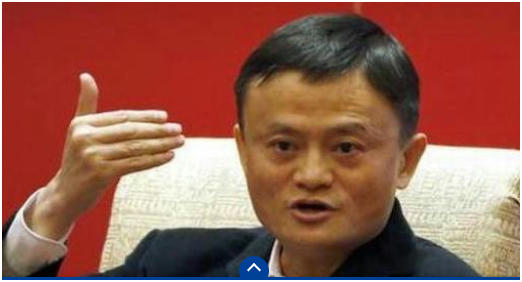 SoftBank CEO: Masayoshi Son.
SoftBank Headquarters: Minato City, Tokyo, Japan.
SoftBank established: 3 September 1981
Trump nominates Indian-American as U.S. rep to IBRD
S. President Donald Trump has nominated Indian-American Ashok Michael Pinto as a representative to the International Bank for Reconstruction and Development.
Pinto was Special Assistant and Associate Counsel to President George W. Bush during private practice at two international law firms
World Bank Headquarters: Washington D.C., US.
World Bank President: David Robert Malpass.
The motto of World Bank: Working for a World Free of Poverty.
Dia Mirza's tenure as UNEP Goodwill Ambassador extended till 2022
The United Nations Environment Programme (UNEP) extended environmentalist and actor-producer Dia Mirza's term as its National Goodwill Ambassador for another two years till the end of 2022.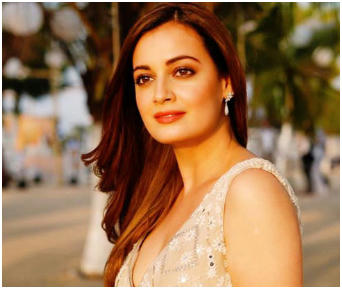 Headquarters of United Nations Environment Programme(UNEP): Nairobi, Kenya.
Executive Director of United Nations Environment Programme(UNEP): Inger Andersen.
Dilip Oommen is new President of Indian Steel Association
Dilip Oommen, CEO, Arcelor Mittal Nippon Steel India (AM/NS India) has taken over as President of the Indian Steel Association (ISA). He was unanimously appointed to the position for the next two years. This was decided in an extra ordinary board meeting of ISA, held on Tuesday.
Oommen's appointment comes in the wake of the recent resignation of T V Narendran managing director of Tata Steel from the position of President, ISA.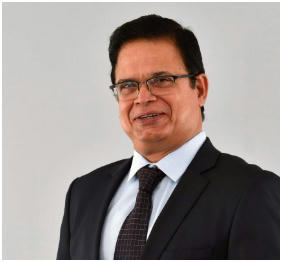 Indian Steel Association Headquarters: New Delhi.
Indian Steel Association Established: 2014.
Govinda Rajulu Chintala appointed NABARD chairman
Govinda Rajulu Chintala has been appointed the chairman of the National Bank for Agriculture and Rural Development (NABARD), a Personnel Ministry order .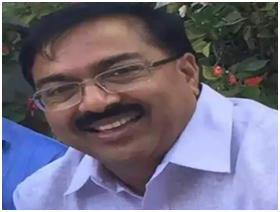 Brazil's Marcos Troyjo is NDB's new President, India's Anil Kishora is VP
Marcos Prado Troyjo, former deputy economy minister of Brazil will replace KV Kamath as the president of the New Development Bank's (NDB), a multilateral financial institution set up to mobilise resources for infrastructure and sustainable development projects in BRICS and other emerging economies, according to an official statement.
President of New Development Bank: K. V Kamath.
Vice President and CRO of New Development Bank: Sarquis J. B. Sarquis.
BBB selects SN Rajeswari as CMD of Oriental Insurance via video interview
SN Rajeswari, General Manager, New India Assurance (NIA), has been selected by the Banks Board Bureau (BBB) as the Chairman and MD of the Delhi-based Oriental Insurance Company (OIC) after an online video interview process in the wake of the lockdown.
OIC Headquarters: New Delhi.
OIC Founded: 12 September 1947.
Jahnabi Phookan appointed as National President of FICCI FLO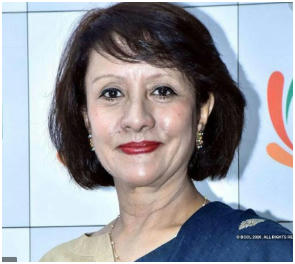 Jahnabi Phookan, a women entrepreneur and member of the National Board of Indian Institute of Entrepreneurship, has been appointed as the National President of FICCI Ladies Organization (FLO).
FLO is the oldest women-led and -focused business chamber of Southeast Asia and the women's wing of the apex chamber Federation of Indian Chambers of Commerce and Industry (FICCI)
Indian economist appointed as World Bank's Practice Manager for Climate Change in South Asia
Indian economist Abhas Jha has been appointed by the World Bank to a key position on climate change and disaster management in South Asia region.
In his new role, Abhas Jha will primarily support the South Asia region (SAR) Disaster Risk Management and Climate Change team to connect and collaborate across Global Practice boundaries.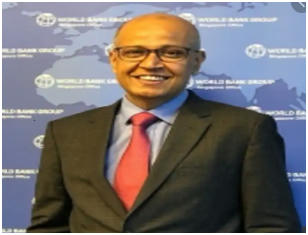 President of World Bank: David Malpass.
Headquarter of World Bank: Washington DC.
Professor Shobhana Narsimhan Elected To American Academy Of Arts And Sciences
Professor Shobhana Narasimhan from Jawaharlal Nehru Centre for Advanced Scientific Research (JNCASR), has been elected as an International Honorary Member to the American Academy of Arts and Science.
JNCASR is an autonomous institute under the Department of Science and Technology of Government of India.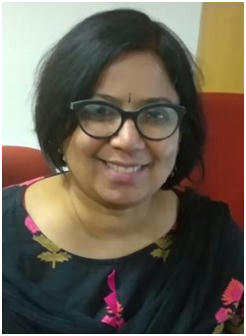 Make Notes