Finance Minister launches two IT initiatives ICEDASH and ATITHI
Union Minister of Finance and Corporate Affairs, Smt Nirmala Sitharaman unveiled two new IT initiatives – ICEDASH and ATITHI.
ICEDASH is an ease of Doing Business monitoring dashboard of the Indian customs helping the public see the daily customs clearance times of import cargo at various ports and airports.
The ATITHI app will facilitate hassle-free and faster clearance by Customs at the airports and enhance the experience of international tourists and other visitors at the airports.
Ujjivan Small Finance Bank launches Instant Digital Savings and Instant FD Account
Ujjivan Small Finance Bank launches Digital Savings Account along with Fixed Deposit and Privilege Savings Account to offer distinctive banking and digital services to its customers.
To maintain a Privilege Savings Account, a customer needs to ensure a monthly salary credit of Rs. 30,000 or above or maintain a Monthly Average Balance of Rs. 25,000 or open a Fixed Deposit of Rs. 10 Lakh.

Headquarters of Ujjivan Small Finance Bank – Bengaluru
MD and CEO – Samit Kumar Ghosh
Bajaj Allianz General Insurance launches 'Farmitra' mobile app for farmers
Bajaj Allianz General Insurance has launched a new mobile app called 'Farmitra' for the ease of farmers.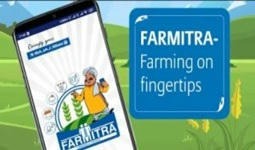 This app aims to help Farmers needs and address their worries.
The app 'Farmitra' provides services for even those who ar`e not customers of Bajaj Allianz.
The application is currently implemented in 6 states, namely Rajasthan, Madhya Pradesh, Uttar Pradesh, Karnataka, Maharashtra and Haryana.
Headquartered – Pune, Maharashtra.
Exim Bank grants $30 million line of credit to Ghana
Export-Import (Exim) Bank provided a $30 million line of credit to Ghana for financing rehabilitation and up-gradation of potable water system in Yendi, Ghana.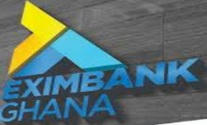 President of Ghana – Nana Akufo-Addo
Capital – Accra
Currency of – Ghanaian cedi
Moody lowers India's GDP growth forecast to 5.6 per cent for 2019
Moody's Investors Service cut India's economic growth forecast for current year to 5.6 per cent from 5.8 per cent estimated earlier.
It expected economic activity to pick up in 2020 and 2021 to 6.6 per cent and 6.7 per cent, respectively.
CEO of Moody's – Raymond W. McDaniel Jr.
Headquarters  – New York, United States
 Founded -1909.
Karnataka Gramin Bank initiates 'mobile ATMs' in rural areas
The Karnataka Gramin Bank (KGB) has launched 'mobile ATMs' in Kalaburagi, among several other districts in the Karnataka to help farmers in rural areas understand banking schemes better and repay their loans on time through digitization.
The special vehicle includes an ATM and a screen to show videos of different banking schemes.
The mobile ATMs will go to the doorsteps of the farmers and make them aware of the banking schemes and digital operating systems.
Banks cannot charge on NEFT transactions from January 2020
In its latest press release titled, 'Furthering Digital Payments', the Reserve Bank of India has directed all banks to stop charging savings account customers for online NEFT transactions from January 2020.
Banks can no longer charge savings bank account holders for online transactions in the NEFT system.
The Reserve Bank of India (RBI) has now mandated banks to do this. RBI stated that it is doing this to promote digital payments.
RBI 25th Governor – Shaktikant Das
 Headquarters – Mumbai
 Founded – 1 April 1935, Kolkata.
SBI's economic research team revised India's FY20 GDP forecast to 5%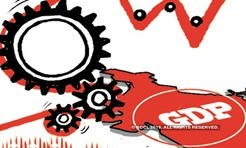 State Bank of India's economic research team has sharply cut India's GDP forecast for FY2020 to 5 per cent from 6.1 per cent.
This downgrade was due to global slowdown in the index of industrial production (IIP).
It expects the growth rate to pick up in FY2021 to 6.2%.
Chairman of SBI – Rajnish Kumar
 Formed – 1 July 1955.
Headquarters – Mumbai, Maharashtra.
New rules framed under IBC for rescue of non-bank lenders
The Government of India has issued fresh rules under the Insolvency and Bankruptcy Code (IBC) to govern the rescue of non-bank lenders.
The new rules are likely to help out distressed shadow banks and housing financiers, which have been battling a liquidity crunch for a year.
Reserve Bank of India has been given the authority to decide which companies will be taken up to a bankruptcy tribunal under these rules.
Reserve Bank flags rising bad assets from Mudra loans
Reserve Bank of India deputy governor MK Jain raised red flags over rising non-performing assets (NPAs) which has crossed more than ₹21 lakh crore under the government's Mudra loan scheme and urged banks to monitor the repayment capacity of borrowers before disbursement.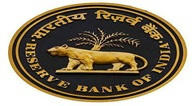 This scheme was announced by Prime Minister Narendra Modi in April 2015, which offers faster credit, with ticket sizes starting from ₹50,000 and going up to ₹10 lakh, to small businesses.
According to RBI, the percentage of MUDRA loans were at52%in 2017-18, It has now raised to 2.89% in 2018-19.
SEBI slaps Rs 40.5 lakh fine on 7 firms for fraudulent trading
Markets regulator SEBI imposed a total fine of Rs 40.5 lakh on 7 companies for indulging in fraudulent trading in the illiquid stock options segment on the BSE.
The total fine levied on the firms, Rs 10.5 lakh was levied on Green Venture Securities Management Pvt Ltd, while other faced a fine of Rs 5 lakh each.
RBI enhances scope of Non-Resident Rupee Accounts
The Reserve Bank has enhanced the scope of 'Special Non-resident Rupee' (SNRR) by allowing persons residing outside India to open such accounts for purposes like external commercial borrowing and trade credit in INR, to popularise cross-border transactions in Indian Rupee.
The restriction on the tenure of SNRR account, which is currently 7 years,has also been removed.
The Reserve Bank of India established on- April 1, 1935
Governor of RBI- Shaktikanta Das
Headquarters – Mumbai.
Muthoot Finance to acquire IDBI Mutual Fund for Rs 215 crore
Muthoot Finance Ltd,the largest gold loan non-banking finance company in the country, entered into a definitive agreement to acquire IDBI Asset  Management Ltd and IDBI Mutual Fund Trustee Company Ltd.
Muthoot Finance will purchase 100 per cent equity shares of IDBI Asset Management and IDBI MF Trustee for a total consideration of Rs 215 crore.
The deal is subject to receipt of approval from regulators including the Securities and Exchange Board of India (SEBI).
Moody's expects Centre's fiscal deficit to rise to 3.7%
Global rating agency Moody's expects the Centre's fiscal deficit to touch 3.7 per cent of the GDP.
The Centre has targeted to keep the deficit at 3.3 per cent for the current fiscal (2019-20), but it has already reached 92.6 per cent of the Budget estimate in first six months of the current fiscal.
It is calculated as a percentage of GDP, or simply as total dollars spent in excess of income.
Moody's founder – John Moody.
Headquarters – New York City, United States
RBI Imposes Rs 1.50 crore penalty on Corporation Bank
The Reserve Bank of India (RBI) has imposed a monetary penalty of Rs. 1.50 crore on Corporation Bank for non-compliance with certain provisions of directions issued by RBI.
This action is based on the deficiencies in regulatory compliance and is not intended to pronounce upon the validity of any transaction or agreement entered into by the bank with its customers.
CEO of Corporation Bank- PV Bharathi
Headquartered- Mangalore.
Make Notes