India & Japan holds Mine Countermeasure Exercise(MINEX) 2019
A maiden bilateral exercise between the Indian Navy and the Japanese Maritime Self Defence Force (JMSDF) have conducted Mine Countermeasure Exercise (MINEX) 2019 at Kochi, Kerala.
Officials of the Indian Navy and from the warships Bungo and Takashima of JMSDF's Minesweeper (a naval ship that is deployed in removing naval mines) Division 3, commanded by Captain Seiji Ikubu took part in the exercise.
1st Indo-Qatari joint Naval Exercise Za'ir-Al-Bahr begins in Doha, Qatar
Navies of India and Qatar have started a 5-day bilateral maritime exercise "Za'ir-Al-Bahr" begins in Doha, Qatar.
The inaugural edition of the bilateral maritime exercise would further strengthen the robust defence co-operation between the two countries, especially in the fight against terrorism, maritime piracy and security.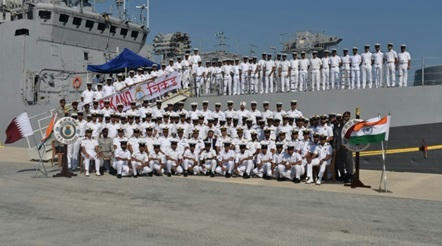 Make Notes