Nawazuddin Siddiqui wins Golden Dragon Award at 2019 CIFF
Indian actor Nawazuddin Siddiqui has been awarded the prestigious Golden Dragon Award for his works in Hindi cinema at the Cardiff International Film Festival (CIFF) 2019 held in Wales, United Kingdom.
Veteran Hollywood star-actress Dame Judith Olivia Dench was also honoured with the Lifetime Achievement award at the ceremony.
Pepsico India wins US award for saving water
PepsiCo India has been named the global ACE winner in sustainable operations in the multinational enterprise category for its sustainable farming initiative in India.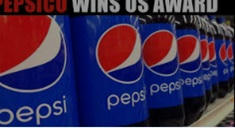 The award recognises the company's effort to save more than 17 billion litres of water through its community water programs and replenishing over 5 billion litres of water, positively impacting 60,000 community members.
Rajinikanth to be honoured special Icon award at IFFI
The 50th International Film Festival of India (IFFI) honouredsuperstar Rajinikanth with a special 'Icon of Golden Jubilee' award, announced by Information and Broadcasting Minister Prakash Javadekar.
The festival held in Goa from November 20 to 28. Russia is the partner country at the festival this year.
Sudarsan Pattnaik selected for Italian Golden Sand Art Award
Acclaimed Indian sand artist Sudarsan Pattnaik has been conferred the Italian Golden Sand Art Award, 2019 at a ceremony in Rome, and became the first Indian to win the prestigious award for his contribution to sand art.
He was honoured by the union government with the fourth highest civilian 'Padma Shri' award in 2014.
Kumar Mangalam Birla conferred ABLF Global Asian award
Kumar Mangalam Birla, Chairman of the Aditya Birla Group received the prestigious ABLF Global Asian Award.
The previous recipients of the award include among others Late Dhirubhai Ambani, Mr. Lakshmi Mittal, H.E Mohamed Ali Alaber (Chairman- Emaar), H.E Sheikh Ahmed Bin Saeed Al Maktoum (Chairman-Emirates).
Indian Scholar Ravi Prakash won BRICS-Young Innovator Prize 2019
India's Ravi Prakash, an Indian PhD scholar from Bihar has won the USD 25,000 BRICS-Young Innovator Prize for inventing an affordable milk chilling unit for rural dairy farmers.
Ravi Prakash won the first prize at the BRICS -Young scientist forum's conclave, which was conducted during November 6-8, 2019 in Brazil.
Billie Eilish is Billboard's 2019 'Woman of the Year'
Singer Billie Eilish will be honoured as Billboard's 2019 Woman of the Year.
Pop star Taylor Swift will also be honoured at Billboard's event, receiving the inaugural Woman of the Decade award.
Eilish is the youngest artist ever to be named Billboard's Woman of the Year.
Make Notes