Health Minister launched Intensified Mission Indradhanush 2.0 portal
The Ministry of Health and Family Welfare has launched Intensified Mission Indradhanush (IMI) 2.0 from December 2019 to March 2020.
The IMI 2.0 Portal has been designed to capture information on the block wise target of children and pregnant women to be vaccinated during the IMI drive and also the coverage data during the rounds of activity.
The health minister also launched Operational guidelines for 'Strengthening immunization systems to reach every child' and 'Operational guidelines for Strengthening Td10 and Td16 vaccine implementation.
 Union Minister of Health and Family Welfare – Harsh Vardhan.

UNESCO designates Mumbai and Hyderabad as member of UCCN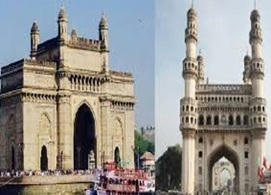 UNESCO has designated Mumbai as a member of UNESCO Creative Cities Network (UCCN) in the field of FILM and Hyderabad in the field of GASTRONOMY.
UCCN created in 2004, is a network of cities which are thriving, active centres of cultural activities in their respective countries. The UNESCO Creative Cities Network now counts a total of 246 cities.
Previously, 3 Indian cities were recognized as members of UCCN,namely-
Jaipur- Crafts and Folk Arts(2015)
Varanasi-Creative city of Music (2015)
Chennai-Creative city of Music(2017)
UNESCO President –  Audrey Azoulay
Founded -16 November 1945.
Headquarters – Paris, France.
Lucknow railway station gets 'Health ATM'
The Indian Railways has installed two 'Health ATMs' at the Charbagh railway station in Lucknow to improve medical facilities for its passengers.
The facility has been promoted by YOLO Health ATM.
They offer two types of check-ups, viz a 9-minute check-up that costs Rs. 100, and a 6-minute one that comes at 50.
Uttar Pradesh CM – Yogi Adityanath
Governor – Anandiben Patel.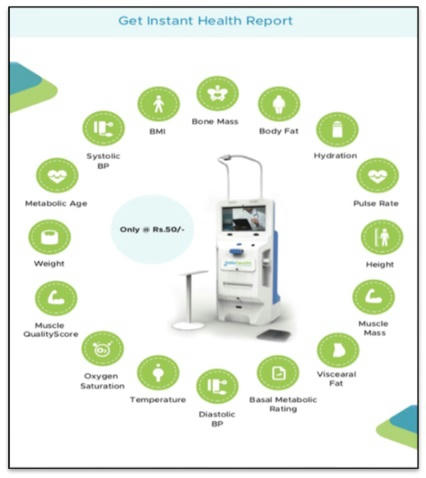 2nd 'No money for terror conference 2019' held in Australia
The 2nd 'No Money for Terror' 2019 conference going on in Melbourne, Australia.
Union Minister of State for Home Affairs, G.Kishan Reddy is leading a five-member delegation to the 'No Money For Terror' Ministerial Conference.
This conference is organised by Financial Intelligence Units (FIUs) of over 100 countries.
The first "No Money for Terror" conference was held in France in 2018. India would host the next 'No Money For Terror' Conference in 2020.
Prime minister- Scott Morrison
Capital – Canberra.
Currency – Australian dollar.
BBC's announced 100 'Novels That Shaped Our World' list
The BBC has released a list of 100 'Novels That Shaped Our World'.
Renowned Indian authors like R K Narayan (Swami and Friends), Arundhati Roy (The God of small things), Salman Rushdie (The Moor's Last Sigh), Vikram Seth (A Suitable Boy) and Naipaul (A House for Mr Biswas) are among 100 writers who have featured on a list of the most inspiring novels chosen by a panel of experts and revealed by the BBC.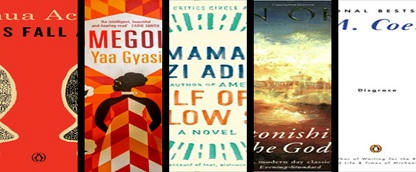 India to host 19th council of heads of government of SCO 2020
India will be hosting the 19th Council of Heads of Government of the Shanghai Cooperation Organisation in
The first such high-level meeting of the 8-member grouping to be organised by New Delhi after its admission into the grouping in 2017.
Its founding members included China, Russia, Kazakhstan, Kyrgyzstan, Tajikistan and Uzbekistan.
The SCO is a China-led eight-member economic and security bloc in which India and Pakistan were admitted as full members in 2017.
Suranga Bawadi selected as World Monument Watch list for 2020
SurangaBawadi has been included in the World Monument Watch list for 2020, by the New York-based non-governmental organisation.
SurangaBawadi, an integral part of the ancient Karez system of supplying water through subterranean tunnels.
Karez system was built in the 16th century by Ali Adil Shah–I.
UP govt launches e-Ganna app, web portal
Uttar Pradesh government has launched a dedicated web portal and a mobile application, e-Ganna App, for sugarcane farmers of the state.
By this Cane supply slip will now be issued to the farmers by sugar mills online.
Uttar Pradesh CM – Yogi Adityanath
Governor – Anandiben Patel
India-ASEAN Business Summit 2019
The Union Minister of State (I/C) Development of North Eastern Region (DoNER), has addressed the India-ASEAN (Association of Southeast Asian Nations) Business Summit 2019 in New Delhi.
The objective of the conference is to enhance the trade trajectory between India and ASEAN nations to new highs.
The India- ASEAN Business Summit on the theme: "Today, Tomorrow, Together".
10 ASEAN member countries – Indonesia, Thailand, Singapore, Philippines, Malaysia, Vietnam, Brunei, Cambodia, Myanmar (Burma), Laos.
8th WATEC Israel 2019
Union Minister of Jal Shakti, represented India at the 8 WATEC (Water Technology and Environment Control) Conference 2019.
The theme of the conference is "Water Stewardship and Innovation–driving global leadership in the responsible planning management, and protection of water".
The conference held at David Intercontinental in Tel Aviv, Israel.
Union Minister of Jal Shakti: Gajendra Singh Shekhawat.  
ISRO Launches CARTOSAT-3
India's PSLV-C47 successfully launched Cartosat-3 and 13 commercial nanosatellites from Satish Dhawan Space Centre (SDSC) SHAR, Sriharikota.
Cartosat-3 satellite is a third-generation agile advanced satellite having high-resolution imaging capability. The satellite will be placed in an orbit of 509 km at an inclination of 5 degrees.
PSLV-C47 will also carry 13 commercial nanosatellites from the United States of America as part of commercial arrangement with New Space India Limited (NSIL), Department of Space.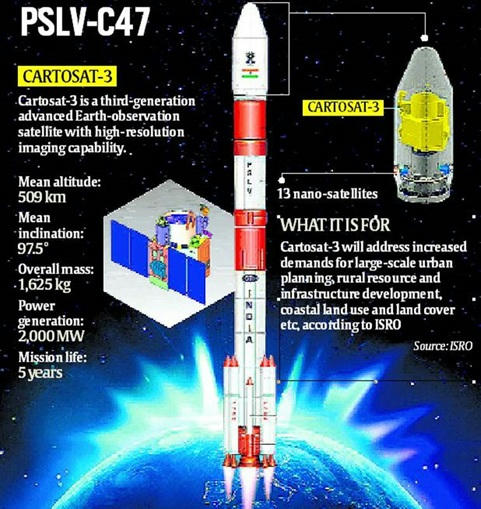 Madhya Pradesh govt to give 5% reservation to sportspersons in jobs
Madhya Pradesh government has announced 5% reservation to national and international medallists sportspersons in state government jobs.
Madhya Pradesh CM – Kamal Nath
Governor – Lal Ji Tandon.
Oxford Dictionary names 'Climate Emergency' its 2019 Word of the Year
Oxford Dictionaries has named "climate emergency" as its 2019 Word of the Year, choosing it from an all-environmental shortlist that also included "climate action," "climate denial," "eco-anxiety," "extinction" and "flight shame.
Climate emergency defines as "a situation in which urgent action is required to reduce or halt climate change and also to avoid the possible irreversible environmental loss resulting from it.
Assam Govt approves 1 Tola Gold to Brides free of cost under Arundhati scheme
The Assam Cabinet has approved the Arundhati scheme to provide gold at free of cost to the brides.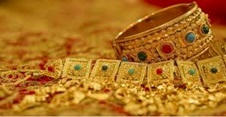 Under the scheme the government has proposed to give 1 tola of gold to brides'.
The scheme can be availed by formal registration of the marriages.
This scheme is only limited to economically weaker sections of society whose annual income is below Rs. 5 lakh.
The aim to reduce child marriage in India and can't get married before the age of 18.
Assam Governor – Jagdish Mukhi
Capital – Dispur
Health ministry launched SAANS campaign in Gujarat
The Union Ministry for Health and Family Welfare (MoHFW) launched the SAANS campaign to child mortality due to pneumonia. The 'Social Awareness and Action to Neutralise Pneumonia Successfully' (SAANS) campaign was launched by Union Health Minister Harsh Vardhan.
The aim of this campaign is to target a reduction in pneumonia-caused deaths by 2025 to less than 3 deaths out of 1000 live births.
Darjeeling's green and white teas get GI tag
The green tea and white tea of Darjeeling have been registered as a Geographical Indication(GI) products in the country.
This will "strengthen the protection of the intellectual property rights of the Darjeeling tea" which is considered as "niche and luxury" products in the country and abroad.
Make Notes