Panna Tiger Reserve gets UNESCO's 'Biosphere Reserve' status, Environment Minister praises tiger conservation work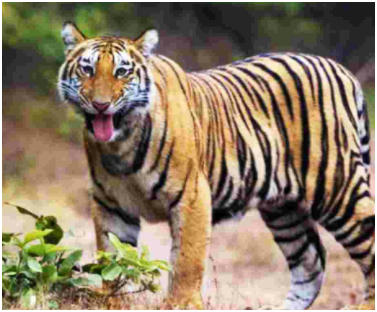 Panna National Park in Madhya Pradesh, a popular tourist spot for wildlife lovers has been declared as a UNESCO Biosphere Reserve.
Union Minister of Environment, Forests and Climate Change, Prakash Javadekar sharing the news on Twitter congratulated the reserve for the status and praised its work on tiger conservation.
Adding the tiger reserve to UNESCO's list will help in exploring new measures towards the conservation of wildlife and sustainability.
Madhya Pradesh Capital: Bhopal.
Madhya Pradesh Governor: Anandiben Patel(additional charge).
Madhya Pradesh Chief Minister: Shivraj Singh Chouhan.
WhatsApp's payments service gets NPCI nod
The National Payments Corporation of India (NPCI) finally allowed Facebook-owned messaging platform WhatsApp to roll out its payments service in the country in a "graded" manner.
The NPCI runs the Unified Payments Interface (UPI) used for real-time payments between peers or at merchants' end while making purchases.
National Payments Corporation of India MD & CEO: Dilip Asbe.
National Payments Corporation of India Headquarters: Mumbai.
National Payments Corporation of India Founded: 2008.
Department Of Science Launches SERB – POWER Fellowships For Women Scientists
The schemes will promote women researchers in regular service in academic and research institutions to take up R&D at the highest level through two categories of research support.
India's First Solar-Powered Miniature Train Launched In Kerala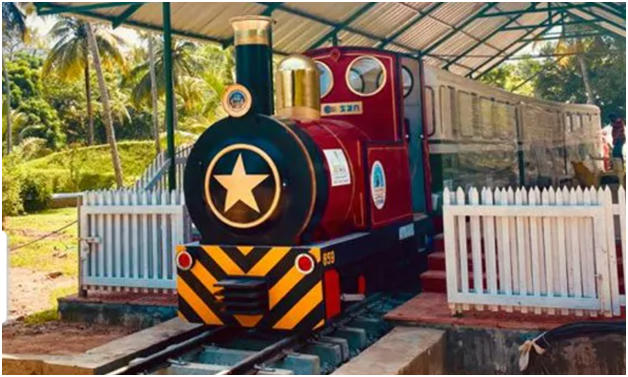 The train, which would be an attraction for children especially, was part of a string of projects worth ₹ 60 crore taken up to elevate the facilities at the panoramic destination to international standards.
A solar energy-driven miniature train billed as the country's first of its kind, was inaugurated at the Veli Tourist Village in Thiruvananthapuram by Kerala Chief Minister Pinarayi Vijayan .
Chief Minister of Kerala: Pinarayi Vijayan; Governor: Arif Mohammad Khan.
ICICI Lombard unveils new health insurance policies
ICICI Lombard has recently unveiled three new health insurance policies, specially designed for the members of Freepaycard, an online pre-paid card trading platform.
The new bite-sized insurance policies allow Freepaycard members to receive an assured amount in case of any injury or hospitalization for treatment. The premium starts from as low as ₹379.
ICICI Lombard CEO: Bhargav Dasgupta.
ICICI Lombard Headquarters: Mumbai.
Assam CM lays foundation stone of Indo-Israeli Centre of Excellence for Vegetables Protected Cultivation near Guwahati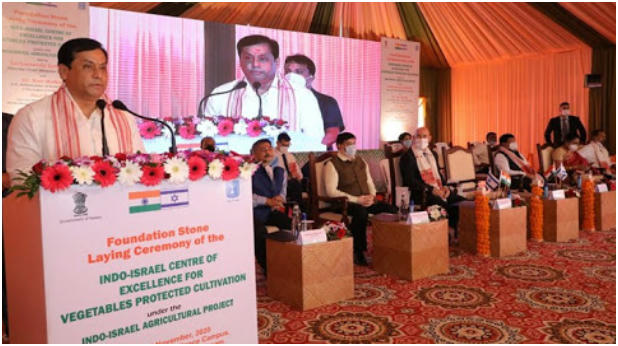 In Assam, Chief Minister Sarbananda Sonowal laid the foundation stone of the Indo-Israeli Centre of Excellence for Vegetables Protected Cultivation near Guwahati in presence of Israeli Ambassador Dr. Ron Malka.
The Rs. 10.33-crore project is expected to bolster the agricultural activities in the state by providing exposure to the latest Israeli technologies.
Expressing hope that the Centre of Excellence would provide a major boost to agricultural and horticultural production in Assam, the Chief Minister said that it would be a valuable addition to the government's efforts to double farmers' income.
Chief Minister of Assam: Sarbananda Sonowal; Governor: Prof. Jagdish Mukhi.
Folk Dance of Assam: Bihu dance, Bagurumba, Bhortal Dance, Jhumur dance.
PSLV-C49, carrying India's earth observation satellite and 9 others, lifts off from Sriharikota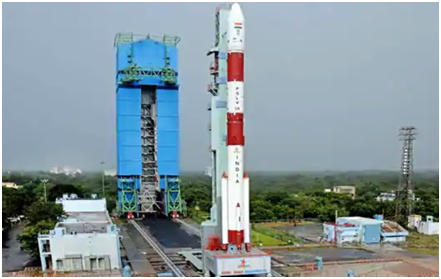 In this photo provided by ISRO, India's Polar Satellite Launch Vehicle (PSLV) C-49, ahead of its 51st mission, which will lift off EOS-01 as primary satellite and nine other international commercial satellites onboard from Satish Dhawan Space Centre (SDSC), in Sriharikota.
ISRO Chairman: K.Sivan.
ISRO Headquarters: Bengaluru, Karnataka.
India's longest motorable single lane suspension bridge inaugurated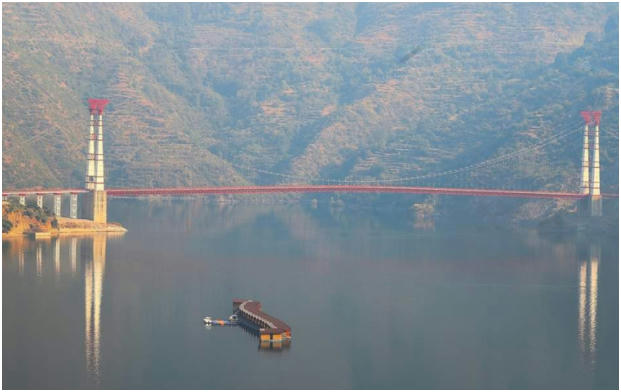 Uttarakhand CM Trivendra Singh Rawat inaugurated the country's longest motorable single lane suspension bridge.
The country's longest motorable Dobra-Chanthi Jhula bridge in the Tehri-Garhwal district will work to connect more than 100 villages, the CM said. The 440-meter-long bridge has been built at a cost of ₹2.96 crores.
Uttarakhand Chief Minister: Trivendra Singh Rawat.
Governor of Uttarakhand: Baby Rani Maurya.
Marathi film Karkhanisanchi Waari only Indian entry at Tokyo International Film Festival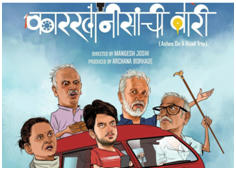 Marathi film 'Karkhanisanchi Waari' (Ashes On A Road Trip) directed by Mangesh Joshi is the lone Indian entry at the 33rd Tokyo International Film Festival
The 149-minute film tells the story of the Karkhanis, the last joint family of Pune, which after the family patriarch dies, undertakes a road journey to Pandharpur to immerse his ashes in the holy Chandrabhaga river.
India's first moss garden comes up near Nainital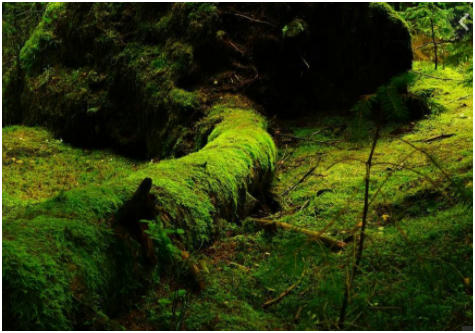 India's first moss garden has been developed at Khurpatal in the Nainital district.
The main aim behind developing the garden was to conserve the various species of moss and other bryophytes and to make people aware of its significance in the environment besides creating a recreation centre for tourists.
Uttarakhand Chief Minister: Trivendra Singh Rawat.
Governor of Uttarakhand: Baby Rani Maurya.
Former HDFC MD Aditya Puri joins Carlyle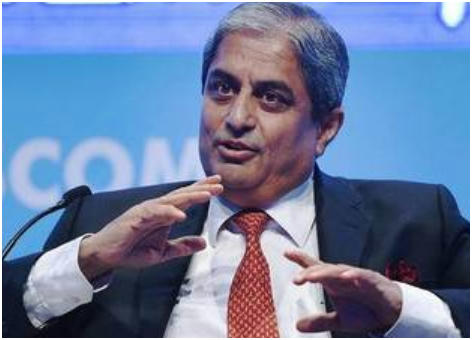 Aditya Puri, who retired as the CEO of HDFC Bank on October 26, has joined global investment firm Carlyle as a senior adviser.
Puri was the first CEO of HDFC Bank when it was set up in 1994 and ran the bank for 26 years before retiring on October 26, 2020.
Puri grew HDFC Bank into the largest private sector bank in India with over $210 billion of assets, and the most valuable bank in India with a market cap of over $90 billion.
Priyanca Radhakrishnan becomes first Indian origin New Zealand minister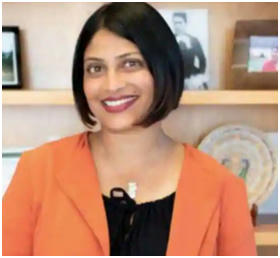 Priyanca Radhakrishnan became the first-ever Indian-origin minister in New Zealand after Prime Minister Jacinda Ardern announced her new cabinet.
Born in India, Ms. Radhakrishnan went to school in Singapore before moving to New Zealand to further her education.
She was elected first as a Member of Parliament belonging to the Labour Party in September 2017.
In 2019, she was appointed the Parliamentary Private Secretary to the Minister for Ethnic Communities.
Kamala Harris becomes first woman Vice President of USA Date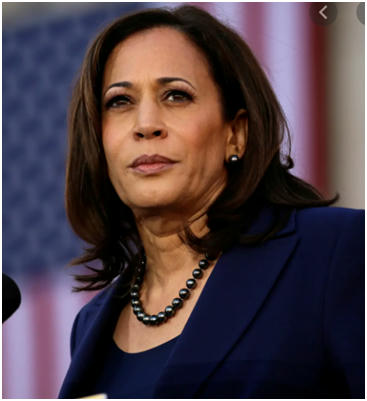 For the first time in US history, a woman has been elected to the executive branch of the United States Government.
Kamala Harris is all set to become the first female US vice-president. She was just the third female vice-presidential candidate from a major party.
Harris will also become the second person of colour to be elected either president or vice-president.
Joe Biden elected as the President of United States of America Date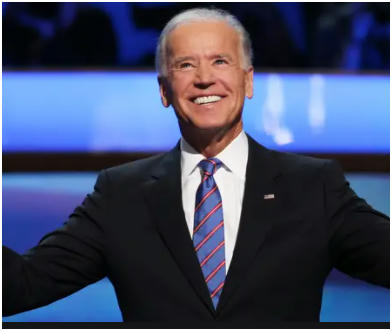 Democratic candidate Joseph Biden has been elected the 46th President of the United States, beating the incumbent U.S.
President Donald Trump, by securing more than the required 270 of 538 Electoral College votes needed to win the White House.
Biden's running mate, Kamala Devi Harris, will become the first woman and first Indian- and African-American Vice-President of the country.
Navneet Munot appointed CEO and MD of HDFC AMC Date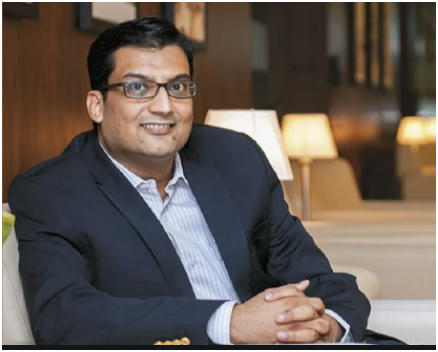 HDFC Asset Management Company (AMC) announced Navneet Munot as the new Managing Director & CEO.
Munot, currently the Chief Investment Officer (CIO) at SBI Mutual Fund, will be succeeding the current MD Milind Barve.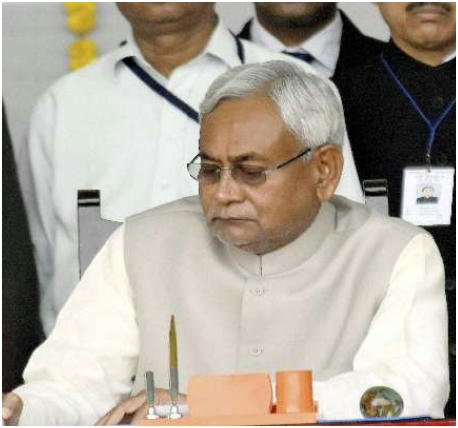 Nitish Kumar takes oath as Bihar CM Date
Nitish Kumar took oath as the chief minister of Bihar for the fourth consecutive term at a ceremony attended by top BJP and JD(U) leaders.
BJP leaders Tarkishore Prasad and Renu Devi took oath as the deputy chief ministers.
Nitish has served as CM for 14 years and two months in three different tenures.
EAM S Jaishankar participates in East Asia summit Date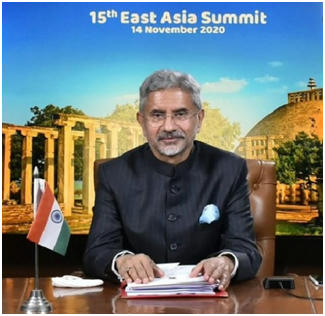 External Affairs Minister S Jaishankar participated in the East Asia summit held virtually. He stressed the importance of respecting territorial integrity.
The summit was chaired by Prime Minister of Vietnam Nguyen Xuan Phuc in his capacity as chair of the ASEAN and all the EAS member nations attended it. India is generally represented at the summit by the Prime Minister.
The East Asia Summit is a premier forum in the Asia-Pacific region dealing with issues relating to security and defence.
Since its inception in 2005, it has been playing a significant role in the strategic, geopolitical, and economic evolution of East Asia.
Apart from the 10 ASEAN (Association of Southeast Asian Nations) member states, East Asia Summit includes India, China, Japan, Republic of Korea, Australia, New Zealand, United States, and Russia.
Lonar lake declared a Ramsar site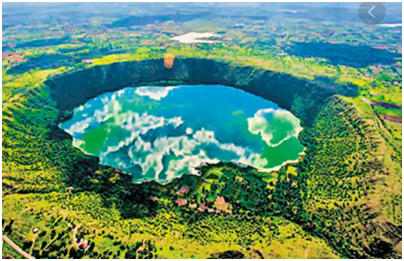 The meteor lake at Lonar in Buldhana district has been declared a Ramsar site, a conservation status conferred by International Ramsar Convention on Wetlands.
The lake is part of Lonar Wildlife Sanctuary. It is the second Ramsar site in the state after Nandur Madhmeshwar Bird Sanctuary in Nashik district, which was declared a Ramsar site in January.
The Lonar lake, situated in the Deccan Plateau's volcanic basalt rock, was created by the impact of a meteor 35,000 to 50,000 years ago. The water in the lake is highly saline and alkaline, containing special microorganisms like anaerobes, Cyanobacteria and phytoplankton.
Lakshmi Vilas bank to merged with DBS Bank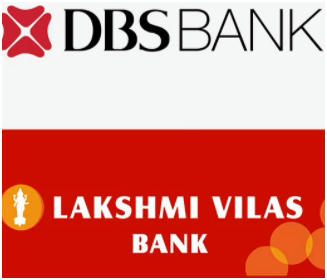 Banking regulator RBI has announced a draft scheme to amalgamate the troubled Lakshmi Vilas Bank (LVB) into DBS Bank India, which is fully owned by DBS Bank Ltd. As per the draft scheme of amalgamation of LVB with DBS Bank India, the entire amount of the paid-up share capital will be written off.
DBIL will pay LVB's depositors fully if they do not wish to continue to remain with the lender post-merger. Even employees are protected as far as the draft merger scheme goes
Pilibhit Tiger Reserve Gets Global Award For Doubling Tiger Population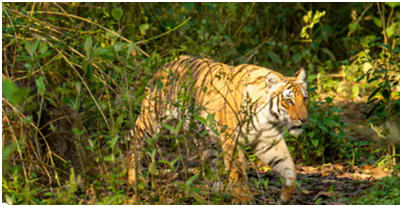 The Pilibhit Tiger Reserve (PTR) has bagged international award TX2 for doubling the number of tigers in the past four years.
The number of tigers in the reserve area has gone up to 65 from 25 in the period of just four years, Deputy Director of PTR Naveen Khandelwal
The award was virtually presented to the state's principal chief conservator of forest (wildlife) bringing honour to the entire state's forest department.
Yogi govt clears proposal to rename Ayodhya airport as Sri Ram airport
Uttar Pradesh Cabinet, led by Chief Minister Yogi Adityanath, cleared the proposal to rename the Ayodhya airport as Maryada Purushottam Shri Ram Airport.
Jallikattu goes to the Oscars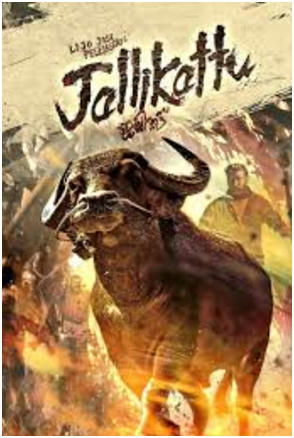 Released in Kerala in October 2019, Jallikattu was premiered at the 2019 Toronto International Film Festival and the 24th Busan International Film Festival, where it received much acclaim
Jallikattu, a Malayalam film about a hunt for a bull on the run, is India's entry to the Oscars in 2021.
Jallikattu is the second Malayalam film to be entered for the Oscars, after Adaminte Makan Abu in 2011. Zoya Akhtar's musical drama Gully Boy was last year's entry.
Make Notes