Union Bank of India CEO Rajkiran Rai is new chairman of IBA
Indian Banks' Association (IBA) said Union Bank of India's MD and CEO Rajkiran Rai G has been elected as the association's chairman for the term 2020-21.
IBA Headquarters location: Mumbai, Maharashtra.
IBA Founded: 26 September 1946.
Rohan Jaitley elected unopposed president of Delhi and District Cricket Association
Rohan Jaitley, the son of former finance minister late Arun Jaitley, has been elected unopposed as the new president of Delhi and District Cricket Association (DDCA) .
Having filed his nomination for the president's post on the last day of nominations, Rohan was elected after the final electoral roll. Sunil Kumar Goel, the only other candidate, had withdrawn after filing his nomination for the president's post.
SBI's new chairman Dinesh Kumar Khara
Dinesh Kumar Khara, managing director at State Bank of India (SBI), takes over as SBI's chairman .
The Government appointed Dinesh Kumar Khara as chairman of the bank for three years effective from October 7. He has replaced SBI chairman Rajnish Kumar, whose three-year term comes to an end on October 7.
SBI Founded: 1 July 1955
SBI Headquarters: Mumbai, Maharashtra
Apparatchik Who Called Modi 'Supercomputer' Named as India's Ambassador to UNESCO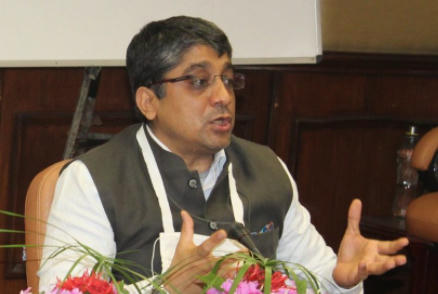 The Ministry of External Affairs announced that India's next envoy to the UN's cultural body will be Vishal V. Sharma, a ruling party official who had also been an officer on special duty to Indian Prime Minister Narendra Modi when he was heading Gujarat.
Vishal V. Sharma was also Narendra Modi's officer on special duty in Gujarat, and said to be responsible for his public meetings conducted via holograms.
UNESCO headquarters: Paris, France.
UNESCO Head: Audrey Azoulay.
UNESCO Founded: 16 November 1945.
Sushil Kumar Singhal appointed as next Ambassador to Solomon Islands
Sushil Kumar Singhal, a 2000-batch IFS officer, has been concurrently accredited as the next High Commissioner of India to the Solomon Islands. According to an official statement issued by the minister of External Affairs, Singhal will be residing in Port Moresby.
He is presently serving as the High Commissioner of India to the Independent State of Papua New Guinea
Solomon Islands Capital: Honiara.
Solomon Islands Currency: Solomon Islands dollar.
King of Jordan names his policy adviser country's new PM
Jordan's King Abdullah II designated his chief policy adviser to form a new government amid criticism of the previous government's handling of the virus pandemic.
In a statement published by the Royal Court, the king said he appointed Bishr al-Khasawneh the country's new prime minister and instructed him to form a government that meets the aspirations of the Jordanian people
Capital of Jordan: Amman.
The currency of Jordan: Jordanian dinar.
Govt appoints J Venkatramu as MD, CEO of India Post Payments Bank
A Cabinet panel appointed J Venkatramu as managing director (MD) and chief executive officer (CEO) of India Post Payments Bank for three years.
Venkatramu has over 22 years of work experience across banking services such as payments, mobile banking, retail banking products and has also managed digital financial services projects.
India Post Payments Bank is a state-owned entity, under the department of posts, with 100% government equity and is governed by the Reserve Bank of India
Prime Minister Narendra Modi had launched IPPB in 2018.
India Post Payments Bank (IPPB) was incorporated as Payments Banking Company under Section 22 (1) of Banking Regulation Act, 1949.
India Post Payments Bank (IPPB) Headquarters: New Delhi.
Govt appoints M Rajeshwar Rao as the RBI Deputy Governor
The Appointments Committee of the Cabinet appointed M Rajeshwar Rao as the deputy governor of the Reserve Bank of India (RBI).
Rao is an executive director at the central bank.
Rao will take charge as the fourth deputy governor and will have the responsibility of financial regulation
Prior to this, he was the chief general manager of the financial markets operations department
RBI 25th Governor: Shaktikant Das; Headquarters: Mumbai; Founded: 1 April 1935, Kolkata.
SBI appoints Charanjit Surinder Singh Attra as CFO
State Bank of India (SBI) said Charanjit Surinder Singh Attra has been appointed as Chief Financial Officer (CFO).
Chairman of SBI: Rajnish Kumar.
SBI Headquarters: Mumbai, Maharashtra.
Make Notes