IDBI Bank introduces repo-linked home and auto loans

IDBI Bank will introduce two Repo Linked Products –Suvidha plus Home Loan and Suvidha plus Auto Loan from September 10.
The new Home Loan and Auto Loan products will be offered to new customers having good credit score and minimum income of 6 lakh per annum.
The Suvidha plus Home Loan will be offered for up to 75 Lakh with a tenor of up to 35 years.
The Suvidha plus Auto loan will be offered for up to 25 lakh covering the on road price with a tenor of up to 7 years.

ECL Finance and Central bank of India ink pact to co-lend to MSMEs

The Central Bank of India has signed an agreement with ECL Finance, for co-origination of loans to micro, small and medium enterprise (MSME)
The partnership aims to facilitate speedy disbursal of credit across a bouquet of products, including machinery and business loans.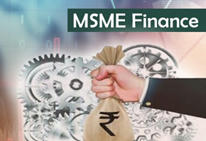 Chairman of Central Bank of India- Rajeev Rishi.
MD & CEO of Central Bank of India- Pallav Mohapatra. 
CRISIL revises India's GDP growth to 6.3% in fiscal 2020

Rating agency CRISIL cut India's fiscal year 2020 GDP growth forecast to 3% from its earlier forecast of 6.9%, after the economy grew 5% in the first quarter.

Managing Director and CEO of CRISIL- Ashu Suyash
Standard Chartered Bank launches "DigiSmart" card

Standard Chartered Bank has launched a DigiSmart credit card that is focussed on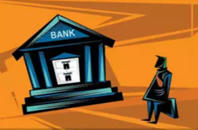 This credit card will offer instant discounts and benefits across key e-commerce categories of travel, entertainment, fashion, groceries and food delivery around the year.
The card is available for a monthly fee of ₹49. However, this fee will be waived off if the spends of the customer are Rs 5,000 or above in the previous month.
Code of Conduct introduced for non-official directors at PSBs

The finance ministry has introduced a code of conduct for non-official directors of public sector banks (PSBs) and asked the boards to send an annual performance report that rates a director based on professional and ethical conduct, and contribution to the board.
It aims to improve corporate governance in banks.

Government to recapitalise Public Sector Insurance companies

Public sector insurance companies National Insurance, Oriental Insurance and United India Insurance are going to be infused with funds worth ₹12,000 crore to boost their capital base and meet regulatory norms.
The recapitalisation will also improve their solvency ratio and prepare the 3 companies for the merger which will make the entity the largest insurance company in the country.

RBI to launch a mobile app for visually impaired

The Reserve Bank of India will come out with a mobile application to help visually challenged people in identifying currency notes. For this, RBI has selected Daffodil Software Pvt. Ltd.
The application would be able to identify the denomination of banknotes of Mahatma Gandhi Series and Mahatma Gandhi (New) series by capturing the image of the notes placed in front of the mobile camera. The mobile application should be searchable via voice option in all app stores.

India Post Payments Bank Rolls out Aadhaar-Enabled Payment Services

India Post Payments Bank (IPPB) rolled out Aadhaar enabled payment system (AePS)
With AePS services, any person with a bank account linked to Aadhaar can perform basic banking services such as cash withdrawals and balance enquiry irrespective of the bank they hold their account with.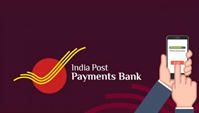 With this, IPPB has now become the single largest platform in the country for providing interoperable banking services to the customers of 'ANY BANK'.
IDBI to launch co-branded credit card with LIC

Life Insurance Corporation of India, IDBI Bank is planning to launch a co-branded credit card, which will be marketed to customers, agents, and employees of the corporation and its subsidiaries.

IDBI Bank Headquarters- Mumbai
MD and CEO- Rakesh Sharma.
Chairman of LIC- MR Kumar
 Headquarters of LIC- Mumbai
India and ADB signs 200 million dollar loan agreement

Central Government and Asian Development Bank, ADB, signed 200-million dollar loan agreement for upgrading rural roads in 34 districts of Maharashtra to improve road safety.
The project aims to improve the condition of about 2,100 km of rural roads to all-weather standards, with climate resilience and safety features.

Chief Minister of Maharashtra- Devendra Fadnavis;
Governor- Bhagat Singh Koshyari.
Public Sector Banks to organise 'loan melas' in 400 districts

Finance Minister Nirmala Sitharaman asked public sector banks to organise "loan melas" or "Shamiana meetings" in 400 districts to lend to desirable shadow banks and retail borrowers, while also adding that no stressed loan account of MSMEs will be declared an NPA till March 2020.
This will come as a major boost to the sector with its 65 million firms employing around 120 million workers — the biggest job creation after the agriculture sector.

Airtel Payments Bank launches 'Bharosa' savings account

Airtel Payments Bank launched "Bharosa" savings account services, aim to deepening the financial inclusion in the country.
Bharosa savings account would offer Rs 5 lakh personal accident insurance on maintaining balance of Rs 500 along with one debit transaction per month.
Bharosa savings account customers can also withdraw cash, check their balance or access a mini statement of their account at over 6,50,000 AePS (Aadhaar-enabled payment system) enabled outlets across India.

MD & CEO of Airtel Payments Bank- Anubrata Biswas.
Headquarters – New Delhi.
SEBI penalises Aurobindo Pharma and promoters for insider trading

Securities Exchange Board of India (SEBI) imposed penalties of Rs 22.7 crore on Aurobindo Pharmaand its promoters for violation of provisions of insider trading in relation to a licensing deal it had entered with Pfizer in 2009.
The regulator said it conducted investigation into the trading in the scrip of Aurobindo Pharma.
SEBI asked Aurobindo and its promoters to pay the penalty within 45 days of the receipt of the order.

Headquarter of SEBI- Mumbai
 Chairperson- Ajay Tyagi.
RBI places withdrawal curbs on depositors of PMC Bank

The Reserve Bank of India (RBI) has imposed restrictions on Punjab and Maharashtra Co-operative (PMC) Bank, under which the depositors cannot withdraw more than ₹1,000 from their accounts.
The regulator has also appointed an administrator for the bank.
The curbs will remain for six months from September 23 and could be extended further.
PMC Bank is a multi-State scheduled urban co-operative bank with operations in the States of Maharashtra, Delhi, Karnataka, Goa, Gujarat, Andhra Pradesh and Madhya Pradesh. Started in 1984 as a single branch bank, it now has 137 branches across six States.

ADB cuts India growth forecast to 6.5% for 2019-20

The Asian Development Bank on Wednesday slashed its projection for India's economic growth in the ongoing fiscal year from 7% to 6.5%, following weaker expansion in the first quarter of the year.
In July, ADB had forecast 7% growth for 2019-20 and 7.3% in 2020-21.

ADB Headquarter- Manila, Philippines
Membership- 68 countries
President- Takehiko Nakao
Make Notes