New Health Insurance Scheme AB-MGRSBY launched in Rajasthan
The Rajasthan Government will launch a new health insurance scheme- Ayushman Bharat- Mahatma Gandhi Rajasthan Swasthya Bima Yojana (AB-MGRSBY) from September 1.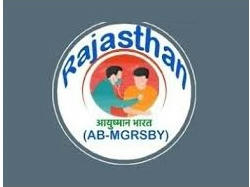 The scheme has been implemented after the merger of the Centre's Ayushman Bharat-Pradhan Mantri Jan Arogya Yojana (AB-PMJAY) and the state's Bhamashah Health Insurance Scheme (BSBY).
The number of families benefiting from the merger of (AB-PMJAY) and (BSBY) will increase from 1 crore to 1.1 crore.
Chief Minister of Rajasthan- Ashok Gehlot
Governor of Rajasthan- Kalraj Mishra
Capital of Rajasthan- Jaipur
UDAN regional connectivity scheme launched in Haryana from Hisar
Haryana Chief Minister Manohar Lal Khattar launched the UDAN regional connectivity scheme that will allow tourists to fly from Hisar to Chandigarh for just Rs 1,674 in 45 minutes.
The flight was part of the Centre's UDAN, or 'Ude Desh ka Har Nagarik' scheme, building efficient regional air connectivity.
Spice Jet would provide the service of two flights between Hisar and Chandigarh daily.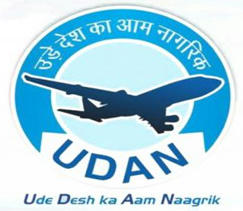 Haryana Capital- Chandigarh
Governor of Haryana- Satyadev Narayan Arya.
Chief Minister- Manohar Lal Khattar
MoC Ravi Shankar Prasad launches Maritime Communication Services in India
Union Minister for Communications, Electronics and Information Technology Ravi Shankar Prasad launched maritime communication services at Mumbai, Maharashtra.
Maritime Connectivity will enable high-end support to those in sea by providing access to Voice, Data and Video services while travelling on sailing vessels, cruise liners, ships in India, using satellite technology.
Nelco, India's leading VSAT solutions provider is the first Indian company that will now provide quality broadband services to the maritime sector.
PM to launch a pension scheme for traders
Prime Minister Narendra Modi will launch the Pradhan Mantri Laghu Vyapari Maan­dhan Yojana, the Centre's pension scheme for traders. A few of the first subscribers from across the country will be given pension cards by the PM.
The scheme, which is an extension of the PM Shram Yogi Maan-Dhan Yojana, will make all beneficiaries eligible for a monthly pension of Rs 3000 after the age of 60 at a miniscule monthly contribution.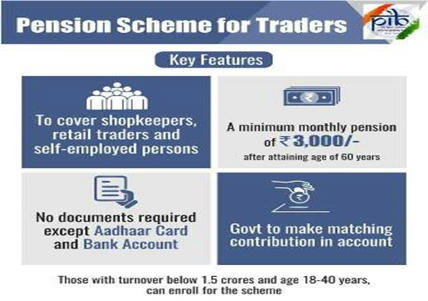 PM Modi launched Kisan Maan Dhan Yojana
Prime Minister Narendra Modi launched the Kisan Maan Dhan Yojana at Ranchi, Jharkhand.
The Scheme shall secure the lives of 5 Crore Small and Marginal Farmers by providing a minimum pension of Rs 3000 per month, to those who attain 60 years of age.
All the small and marginal farmers who are currently between the ages of 18 to 40 years are eligible to avail the benefits.
"CHC Farm Machinery" Mobile App launched for farmers
The Union Minister of State for Agriculture and Farmers Welfare Purushottam Rupala launched a multilingual mobile app 'CHC Farm Machinery' for farmers.
CHC stands for Custom Hiring Service Centers.
The app will allow the farmers to avail custom hiring services of CHCs located in a radius of 50 km.
Haryana CM launches two insurance schemes for traders
Haryana chief minister launched two insurance schemes for registered small and medium traders in the State namely Mukhyamantri Vyapari Samuhik Niji Durghatna Beema Yojana and Mukhyamantri Vyapari Kshatipurti Beema Yojana.
An insurance cover of Rs 5 lakh would be provided under the 'Mukhyamantri Vyapari Samuhik Niji Durghatna Beema Yojana'.
An insurance cover ranging from Rs 5 lakh to Rs 25 lakh would be provided under the 'Mukhyamantri Vyapari Kshatipurti Beema Yojana.
About 3.13 lakh registered small and medium traders would benefit from the scheme.
CM of Haryana- Manohar Lal Khattar
Capital- Chandigarh
Governor- Satyadev Narayan Arya
ECGC launches scheme "Nirvik" to ease the lending process
Ministry of Commerce & Industry through Export Credit Guarantee Corporation (ECGC) has introduced a new Export Credit Insurance Scheme (ECIS) called NIRVIK to enhance loan availability and ease the lending process.
Under the new 'NIRVIK' scheme the insurance cover guaranteed will cover up to 90 percent of the principal and interest. The insurance cover will include both pre and post-shipment credit.
The ECGC currently provides credit guarantee of up to 60 percent loss.
Union Minister of Commerce and Industry- Piyush Goyal.
Delhi Police's launches Tatpar app for citizen-centric services
Delhi Lieutenant Governor Anil Baijal has launched a Delhi Police app 'Tatpar' for the citizens of Delhi.
The Tatpar App has included all the important websites, mobile applications and helpline numbers of Delhi Police besides, 50 others services.
With the help of this app, people can also share information to police about a suspicious vehicle or person or of a crime.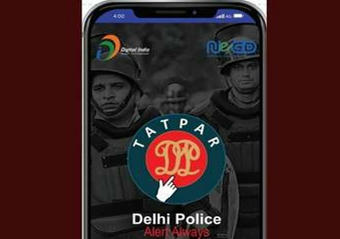 Union Home Minister launches 'Private Security Agency Licensing Portal'
The Union home ministry launched a single-window system for issuing licences to private security agencies.
'Private Security Agency Licensing Portal' will help private agencies in police verification of security guards, expand their business across the country apart from providing other facilities. They can just apply online with information and documents sought.
The portal will be available in several Indian languages within 90 days and more facilities will be added to it on a later stage.
Assam Govt launches "Aponar Apon Ghar" scheme
The Assam Government has launched a housing loan subsidy scheme "Aponar Apon Ghar" to provide financial assistance on purchase or construction of the first house for a family.
Subsidy up to 2 lakh 50 thousand rupees will be provided for loan amounts from five lakh to 40 lakh rupees.
This scheme is meant for the loan sanctioned in this financial year.
Assam Capital- Dispur
CM-  Sarbananda Sonowal
Governor- Jagdish Mukhi.
Make Notes